​'Cruel and absurd': Cambridge heart disease study starves rats of oxygen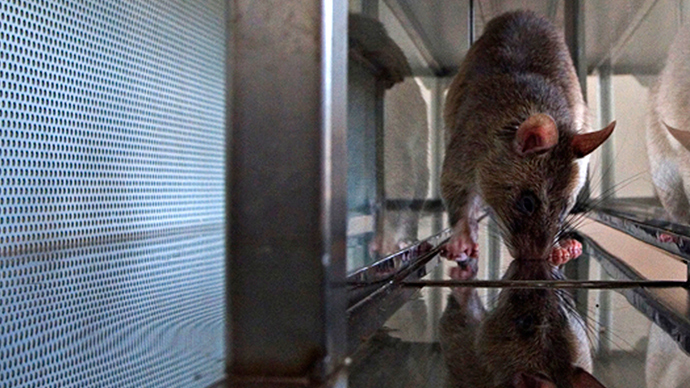 Cambridge University has drawn the fury of animal rights groups after it emerged the British Heart Foundation is funding scientific research, which involves keeping rats in low-oxygen environments.
Animal rights group Animal Aid have called the university's research "deeply disturbing" after they discovered rats were being held in 'hypoxia chamber's, starving them of oxygen, for 14 days before being killed for posthumous analysis.
The practice was part of a study funded by the British Heart Foundation, which aimed to discover whether nitrates in green leafy vegetables could improve the health of people suffering from heart disease.
Animal Aid Director Andrew Tyle called the research methods "cruel and absurd."
"It is deeply disturbing that this well-known charity is wasting money donated in good faith on cruel and absurd animal research, such as the oxygen deprivation "procedure" on rats.
"We urge the public to withdraw their support, and instead choose one of the many medical research charities that fund only reliable and productive non-animal research."
The university, however, said the practice was in line with Home Office guidelines on animal research.
The guidelines acknowledge strong opposition to animal testing, but say it is permitted when there is no other viable alternative.
"We have legislated so experimentation is only permitted when there is no alternative research technique and the expected benefits outweigh any possible adverse effects."
A spokesperson for the University claimed that in this particular case it was difficult to study the effects on internal organs using human studies.
"This condition, known as hypoxia, affects millions of patients each year, including those with lung or heart disease, those who suffer a stroke and those in intensive care units.
"We carry out a number of studies using human volunteers. However, it is not possible to study the effect that hypoxia has on the body's internal organs: therefore rats are a suitable species that enable us to study the effects on internal organs in detail."
They added that the University was dedicated to ensuring high levels of animal care.
"The UK has the most rigorous animal welfare regulations in the world, and Cambridge has always adhered to these regulations, and will continue to work to the highest possible standards of animal care."
You can share this story on social media: