​Freedom of expression 'in danger' as Talk Talk blocks online porn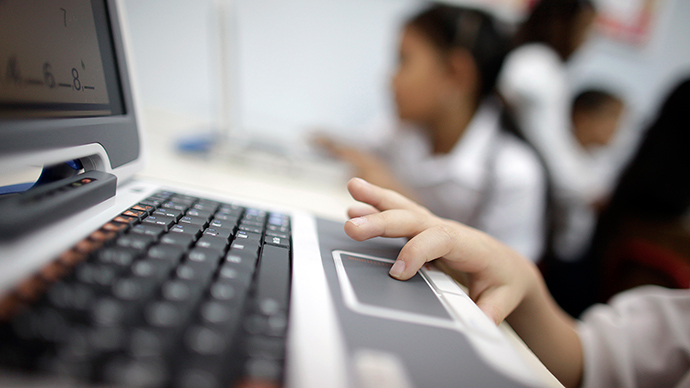 Internet Service Provider (ISP) Talk Talk have followed the lead of Sky Broadband and blocked its users from viewing adult content by default.
Senior political figures and charities have long argued for stringent controls over online pornography.
Talk Talk are "making it easier" for parents to control what their children are being exposed to online by blocking pornographic websites by default.
Talk Talk customers however, have the choice of opt out of the porn block.
Sky Broadband director Lyssa McGowan said they are "ensuring the default position of Sky's Broadband shield is the safest one for all."
BT and Virgin Media are now under pressure as they are the only two Internet Service Providers who have not introduced the "family-friendly filter" to their services.
Child safety experts say there is "no excuse" for the two internet providers to not apply the pornography filter to its customers services.
In July 2013, Prime Minister David Cameron urged ISPs to install automatic online filtering as he said it would make the internet "safer" for children.
"The internet is not just where we buy, sell and socialize, it's where crimes happen, it's where people can get hurt," Cameron said.
"It's where children and young people learn about the world, each other and themselves," he added.
The Prime Minister said many children are "viewing damaging materials at an early age" and this "distorts their views of sex and relationships."
The Prime Minister's plan to "block pornography by default" in the UK is well underway.
#ChildsEyeLine VICTORY ALERT!!! TalkTalk follows suit with Sky and blocks porn by default unless adult opts out: http://t.co/paWuIIgNZm

— Child's Eye Line UK (@ChildEyesUK) January 23, 2015
Charities including the National Society for the Prevention of Cruelty to Children (NSPCC) say online pornography has a "dark influence" on children around the world.
Over a two year period more than 5,000 under 18s committed a sexual offence in the UK, according to the NSPCC
Critics believe exposure to adult content online "persuades young people to perform these activities in real life."
Jon Brown, NSPPC's lead on tackling sex abuse said: "This kind of material that was once top-shelf is now essentially in a lower drawer which any child with a basic knowledge of the internet will be able to unlock."
However, freedom of speech campaigners and independent internet firms say the decisions to block online pornography is a danger to "freedom of expression" online.
UK people, if you have a new Sky or Talk Talk internet account you have to OPT IN to view porn. You don't want to miss out, do you?

— Rebecca (@Rebecca__T) January 23, 2015
Pam Cowburn from the Open Rights Group said: "The government has persuaded ISPs to give their customers an 'unavoidable choice' about filters but it seems that Sky will activate them automatically if their customers don't respond. This is censorship by default."
She adds that "filters should not be switched on automatically" as internet users should be given enough information "to make an informed choice" about whether they want censors or not.
Jodie Ginsberg, chief executive of the Index on Censorship described default filtering as a "blunt tool."
Ginsberg said if users "want to filter" they should be "given the option to make that choice" rather than the decision being made for them.
You can share this story on social media: