​70% of Brits 'not optimistic' about 2015 – poll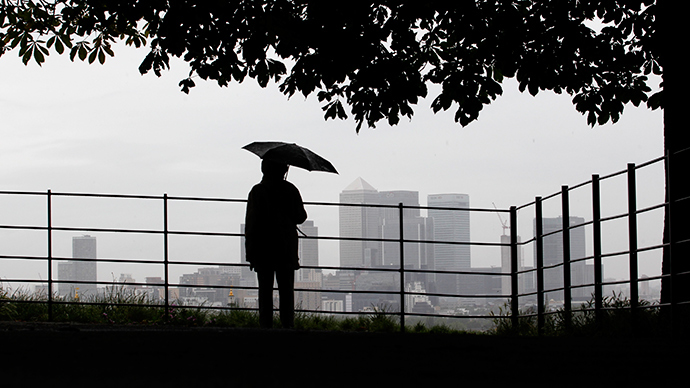 British people are becoming more miserable and unhappy as a result of crippling debt, failed New Year's resolutions and dead-end relationships, a new report suggests.
The report, commissioned by electronic cigarette manufacturer 'blu eCigs', suggests only three in ten people in the UK are 'happy' with their lives, while 40 percent of respondents admitted to being 'unhappy.'
While respondents gave a number of reasons for the cause of their malaise, most cited being body conscious and lacking confidence, while others cited personal debt and failing relationships.
The poll, which surveyed 2,000 people, also found 69 percent of respondents are stuck in repetitive, 'rat-race' routines.
"A lot of people set out to make changes to their lives in January but find it a struggle and end facing a case of the January blues," blu eCigs CEO Jacob Fuller told MailOnline.
"The results show that making smaller, positive lifestyle changes rather than setting drastic unattainable targets is the best route to improve overall happiness."
The Study, titled the '2015 UK Optimism Audit', also found more than half of people didn't see the point of New Year's resolutions or making personal changes in their lives, although smokers said they could improve their lifestyle by switching to e-cigarettes.
The report's metrics could be in question, however, particularly as other reports commissioned by private firms indicate the UK could be happier than blu eCig suggest.
Earlier this week, the Markit household finance survey, which measures optimism about financial wellbeing, showed that UK households were more optimistic about 2015 than ever before, due to low inflation and little expectation of a sudden rise in interest rates.
While households were generally optimistic, according to the Markit report, the firm found there was only a marginal increase in optimism regarding wages, where levels – particularly among the lowest paid in society – have either remained stagnant, or increased little in real terms.
You can share this story on social media: