​'God is your surgeon': Christian GP performed exorcism on seriously ill suicidal mother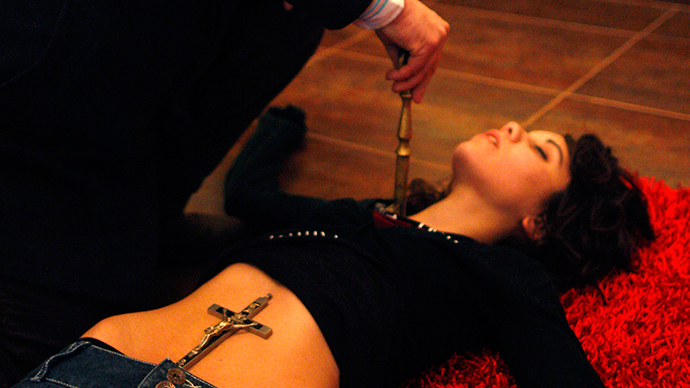 A Christian family doctor carried out an exorcism on a gravely ill mother and persuaded her to cease taking medication on the grounds it was "dangerous" and God was her surgeon, a medical tribunal has heard.
56 year-old Thomas O'Brien told the mother-of-one he could assist in healing her. The woman was suffering from severe pain at the time, following colostomy surgery. She was also acutely depressed and suicidal.
Following a discussion about her situation, the Staffordshire-based GP told the woman the "the devil was having a right go" at her, a Medical Practitioners Tribunal in Manchester heard.
O'Brien and his 62 year-old wife took the seriously ill patient to their Pentecostal church prior to the exorcism.
The couple also reportedly gave the woman, known as 'Patient A'; a book they had written called "The Occult Checklist," and convinced her to meet a local priest at a nearby restaurant.
The pair subsequently pressurized Patient A into signing a document entitled the "Prayer of Repentance," the tribunal heard.
At the meeting, Patient A was offered and exorcism, which was subsequently performed on her.
Peter Atherton, the lawyer representing the General Medical Council (GMC), said the woman was advised at the meeting against seeking medical help for her depression, that "god was her surgeon," and that she should cease taking her anti-depressants and her blood pressure medication.
Soon afterwards, she became convinced she had been possessed by demons, and her difficult plight was the devil's work.
O'Brien currently faces misconduct charges, and is accused of using his profession to influence a patient's religious ideals.
Patient A met the GP in 2012 at Apsley Surgery in the Corbridge Health Centre in Stoke-on-Trent, where he worked as a locum.
During a later discussion with her psychiatrist, she finally disclosed what had happened. The woman's psychiatrist subsequently wrote to the General Medical Council who began an investigation.
O'Brien denies the allegations leveled at him. He was absent from the tribunal hearing, but confirmed he has resigned from medicine in a letter.
He said he had forgiven Patient A for the "horrendous allegations" she had directed at him.
"The allegations have been severe enough to break anyone down emotionally and I'm grateful for my faith which sustained me throughout the ordeal," he wrote.
"God knows everything and will judge fairly," he concluded.
The case continues.
You can share this story on social media: