'Murmurings and mutterings': Labour warns against politician's anti-Semitism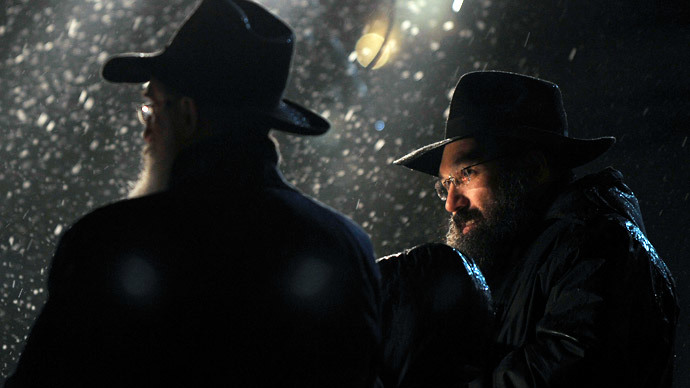 In the run up to the 2015 general election, the UK's leaders must be ready to "police the boundaries" between legitimate criticism of the Israeli government and "familiar anti-Semitic attacks," warns the shadow foreign secretary.
Douglas Alexander, speaking in Paris after the Islamist attacks on the offices of satirical magazine Charlie Hebdo, said it would be dangerous to let "murmurings and mutterings" foster increased levels of anti-Semitism.
He further expressed his concern that, in the wake of the shootings at the kosher supermarket, French Jews were more fearful than ever of imminent attacks.
READ MORE:Labour leader a 'friend of Israel' despite defending criticism of IDF Gaza offensive
Following talks with French Foreign Minister Laurent Fabius, Alexander said the situation was not only a problem for France, but for the rest of the continent.
"Today some French Jews are asking themselves if they have a future in France, home to Europe's largest Jewish population. That is not just a problem for France, it's a problem for Europe."
"As a European ally today I affirm: Europe without Jews is not Europe," he added, drawing from comments by French PM Manuel Valls, who said that a France without Jews would not be France.
He said politicians had a "heavy responsibility" to speak out against anti-Semitism during the campaigns for the 2015 General Election.
"Silence is the co-conspirator of evil in confronting the virus of anti-Semitism," he said.
"We know that anti-Semitism festers in the murmurings and mutterings that are too often left unchecked, or when the boundary between legitimate criticisms of Israeli government policy gives way to some of the most familiar kinds of prejudices."
READ MORE:UK must 'wipe out' anti-Semitism - Home Secretary
While he did not mention any specific politicians, it was reported by the Guardian that his comments were directed at the LibDem MP David Ward, who was accused of making anti-Semitic comments during his criticism of the Israeli government.
Ward wrote on his website in 2013 that he was "saddened" that the Jews, "within a few years of liberation from the death camps be [sic] inflicting atrocities on Palestinians in the new State of Israel."
Alexander said it was up to politicians to keep one another in check in the run up to the election.
"All responsible politicians share a heavy burden of responsibility to constantly police the boundaries between legitimate criticisms of the government of the state of Israel and familiar anti-Semitic attacks, which must have no place in our politics or in our society. We must all be willing to speak up on behalf of a different and more decent politics."
This comes days after Home Secretary Theresa May said Britain must "double efforts" to eradicate anti-Semitism.
Speaking at a service in London on Sunday to remember those killed in the Paris terror attacks earlier this month, May also pledged to put extra police on patrol to aid Jewish communities.
You can share this story on social media: