​Russell Brand gatecrashes Daily Mail owner's home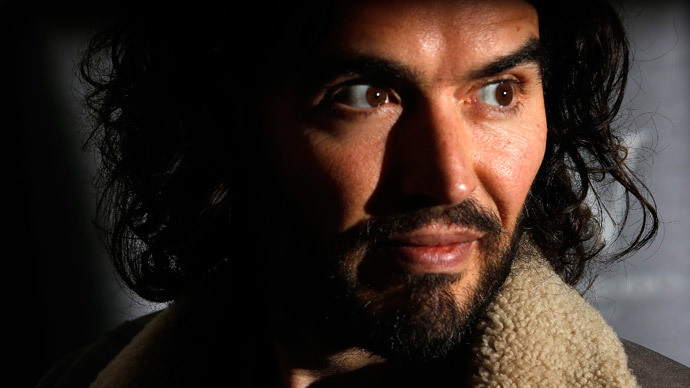 Activist and comedian Russell Brand attempted to spring an unwelcome visit on the proprietor of the Daily Mail, only to discover the owner of the up-market London mansion was out.
Brand turned up at Viscount Rothermere's home with a camera crew in tow, apparently filming for the documentary he is making with Michael Winterbottom.
He and the crew reportedly trampled across the lawn and knocked on the front door, only to be informed the Daily Mail owner wasn't home.
This is the second time in a week Brand has publicly attempted to gatecrash someone on his "hit list." In December, the self-styled revolutionary paid a visit to the RBS headquarters in London (Royal Bank of Scotland), where he protested against the bank's taxpayer bailout.
He was denied entry and soon escorted off the premises.
Russell Brand just tweeted a Daily Mail reporter's contact details http://t.co/EbTlXP08yCpic.twitter.com/Ze1ZOmpCDR

— BuzzFeed UK (@BuzzFeedUK) December 8, 2014
This time his victim was Viscount Rothermere, reportedly worth £720 million, having inherited his father's vast media empire. He is also the current owner of the right-leaning Daily Mail.
Brand has previously targeted the newspaper for its alleged tax avoidance schemes.
In December last year, he was threatened with a Twitter ban after he tweeted the phone number of a Daily Mail journalist with the caption: "Rothermere and the Daily Mail avoid taxes. One of their senior reporters wants to talk about it."
The tweet showed the business card of the journalist in question, fully exposing his contact details.
His recent trip to the Royal Bank of Scotland outraged staff. One employee wrote an open letter to Brand, where he called his misdemeanors the "puerile self-aggrandizing antics of a prancing multimillionaire."
You can share this story on social media: