Politicians are 'out for themselves' and not Britain – study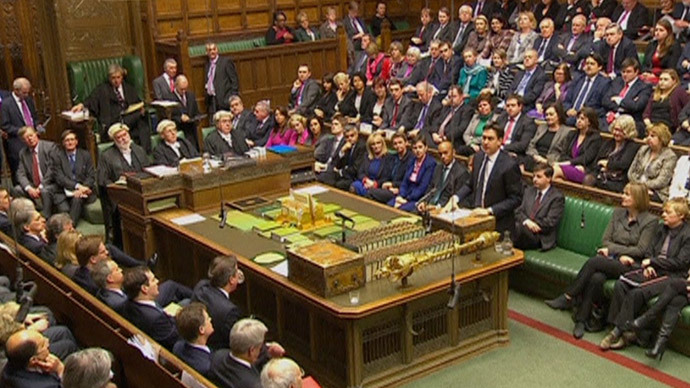 Studies highlight the drastic decline in the faith Britons have for their government, and this is confirmed by 48 percent who believe politicians are 'out for themselves' and not their country.
As the general election approaches, Cameron has failed to deliver his pledges to restore the UK's trust in politicians.
YouGov researchers on behalf of Southampton University believe that 'good longitudinal data on public attitudes towards politics and politicians' are difficult to come by.
They carried out this survey to analyze popular understanding for politics between 1937 and 2014.
The results demonstrate how perceptions have changed in the past 70 years.
Trust for politicians in Britain has decreased, and the public see politicians as more 'self-serving,' according to the study.
Nonetheless, only a shocking 10 percent believe politicians 'want to do right' for their country.
Some 72 percent of people believe that politicians are protecting the rich and powerful, according to the study.
It's odd just how unpredictable this election will be. I'm expecting a Tory minority or slender majority.

— Scott Macdonald (@scott_eff) January 21, 2015
Analysts say all this means they 'don't know what to expect' from the results of May's election.
Former Conservative MP, Rob Hayward said: 'If an election was held today it would produce the closest of results with the Tories on more votes, but Labour winning more seats.'
According to another poll, undertaken in 2013 by TNS BRMB, faith in British politicians was 20 percent that year.
Alexandra Runswick from Unlock Democracy said: 'The political class may think they have dodged a bullet, but they haven't.'
'As long as voters feel that politicians are listening to party donors or big business rather than their constituents, cynicism will continue to fester at the heart of our political system,' she added.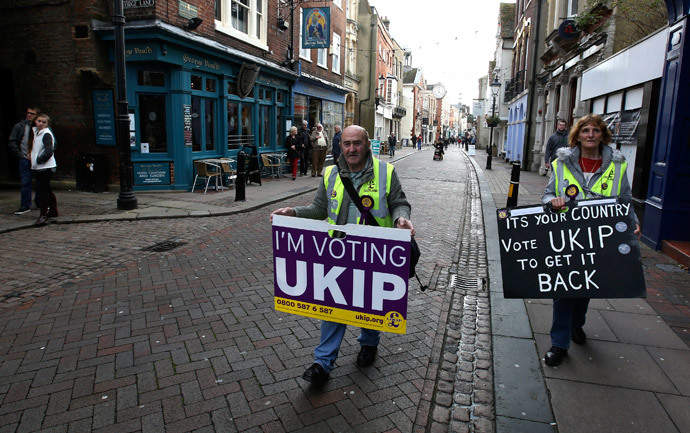 The study suggests that the odds of supporting UKIP are 'three times more likely' if a person does not trust politicians.
Danny Makki, a Syrian political activist, told RT: 'The rising support for groups such as UKIP is firm evidence that mainstream politics is no longer in touch with the British population.'
Only one in ten believe that politicians try their best for the country. This proves that figures have dropped 36 percent from the wartime poll and 28 percent from the 1970's survey.
'The surge in the anti-politics mood has been fuelled by the expenses scandal and cuts to public spending after the financial crisis,' said the Financial Times.
Also, in 1974 it was discovered that only 15 percent of people were 'satisfied' with politicians.
Will Jennings, political lecturer from Southampton University, said: 'Maybe there was never really a golden age of British democratic politics.'
According to ComRes, a third of voters are still completely 'undecided' on how they will cast their final vote in May's election, which leaves the outcome unpredictable.
You can share this story on social media: