London Eye turned red for Coca-Cola sponsorship, slammed by health critics
A dispute has broken out over a brand sponsorship deal between fizzy drinks giant Coca-Cola and one of Britain's most popular tourist attractions, the London Eye.
After the Eye turned blood red over the weekend, health campaigners began highlighting the "underlying messages" behind the new sponsorship.
Coca-Cola's patronage caused furious health campaigners to launch a "toothbrush protest" under Europe's biggest ferris wheel on Saturday.
Visitors were "shocked" to discover every element of the wheel is now labelled with the Coke logo, including staff uniforms.
Critics say this "indecent" brand sponsorship "promotes sugary drinks" and encourages unhealthy living in Britain.
@se1@TheLondonEye Really. Coke are sponsoring the London eye. Great advert for the UK.... An American brand full of sugar and corruption

— Dyfed (@MorphInterior) January 17, 2015
Children's Food Campaign coordinator Malcom Clark told RT: "We think that the mayor and the government should be looking into what advertising is allowed."
"The trouble is that sugary drinks are the number one source of sugar in children and teenager diets."
"Every week five hundred children here in the UK are hospitalized due to rotten teeth, due to dental decay, needing to have treatment," he added.
Clark told the Observer he believes the sugary deal is "totally inappropriate."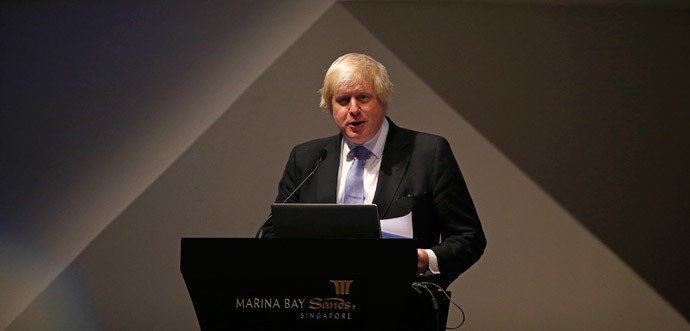 One can of Coca-Cola contains nine teaspoons of sugar. The maximum recommended daily intake of sugar is 30 teaspoons for men, 22.5 teaspoons for women and 21 for children.
According to a study by researchers at the Centre for Disease Control and Prevention at the Harvard School of Public Health, people who get more than a quarter of their calories from added sugar are three times more likely to die from cardiovascular disease (CVD).
Three fizzy drinks per day could triple the chance of heart disease.
London eye and coca cola.."partnerships in happiness"

— Goblin (@nyakasanga) January 20, 2015
In response to these disputes, a Coca-Cola Great Britain spokesperson told RT: "All of our drinks can be enjoyed as part of a balanced diet and we have taken a number of actions to help people choose the best drink for them and their families."
The spokesman said these actions include "committing to reduce the calories" in their drinks and "adopting traffic light labelling to provide consumers with clear nutritional information."
Coca-Cola have also sought to reformulate many of their brands "to reduce their sugar and calorie content" and launched "smaller packs like our 250ml can" in an effort to make the products healthier in the lead up to the London Eye collaboration.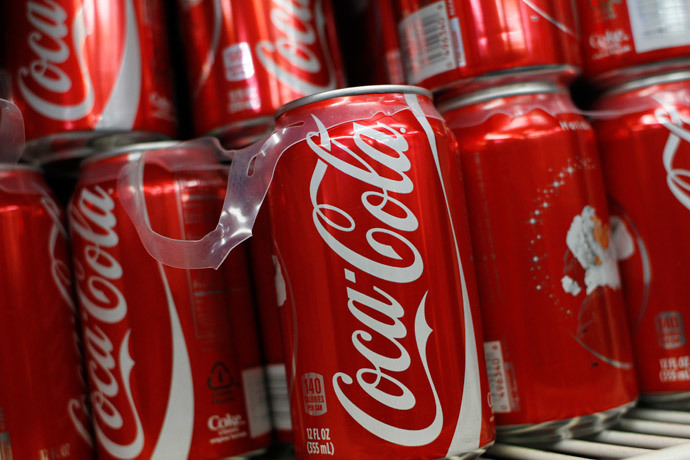 Vice President at the Faculty of Public Health, Dr John Middleton, said: "Coca-Cola is the flagship for sugar marketing and therefore the flagship for rotten teeth and diabetes."
"They're taking over a high-visibility attraction and a major icon of the London landscape," he added.
"There needs to be a much … bigger public debate about advertising control before commercial corporate interests infiltrate every aspect of the public landscape," he added.
The London Eye is now the Coca Cola Eye?! further evidence of Mayors corruption and the corporate takeover of the UK @liarpoliticians wtf!

— Rhi (@unpaidgenius) January 20, 2015
British Dietetic Association spokesperson Duane Mellor told RT: "We don't advocate companies promoting less healthy lifestyle choices."
He said in order to help the public live a healthy lifestyle, "it is important for companies to work with dieticians to develop Corporate Social Responsibility strategies."
Moaning about the #LondonEye sponser. Its your choice drink full sugar drinks & give them to your children stop blaming others

— jane (@quartzj) January 19, 2015
Social media users argued Coca-Cola should not be blamed for promoting its products as "parents should be responsible for controlling their children's diets."
"You're the mum, it's in your hands," one Twitter user said.
You can share this story on social media: