UK-France Channel Tunnel closed after smoke detected, trains suspended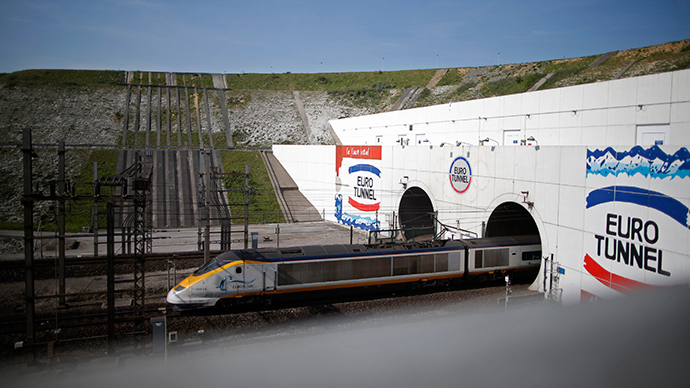 Channel Tunnel connecting the UK and France has been shut down after smoke was detected, the tunnel operator announced. Service will resume on Sunday.
Eurostar trains were also returned to original stations while drivers were advised to postpone planned trips.
Services are expected to run tomorrow Sunday, with delays - stations will be *very* busy so if you can postpone then that is advisable

— Eurostar (@Eurostar) January 17, 2015
Preliminary reports say the source of the smoke is a lorry at the French end of the tunnel, according to Kent police.
"A lorry fire has led to the closure of both bores of the Channel Tunnel," police said in an emailed statement. "The fire was at the French end of the tunnel and is being dealt with by the French authorities."
No injuries has been immediately reported in the incident, but rail passengers were advised to expect significant delay while the vehicle is being recovered and smoke clears.
"We are sorry but we are unable to run any further trains today because Eurotunnel has been closed due to smoke detected in the north tunnel," Eurostar said on Twitter.
"If you were planning to travel today, we advise you to postpone your journey and not to come to the station."
The Channel Tunnel has been operating since May 1994. It transports over 20 million passengers and 19 million tons of cargo annually, according to estimates.
You can share this story on social media: