UK 'likely to survive' catastrophic climate change – experts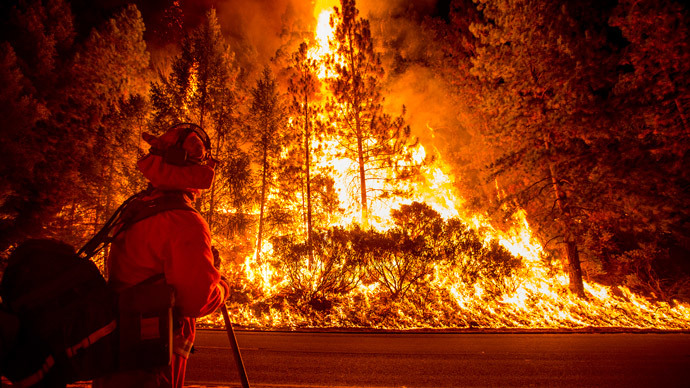 A solar panels company has published maps suggesting the UK is "most likely" to survive the environmental consequences of climate change.
The maps were created by London-based firm, the Eco Experts, with data drawn from the ND-Gain Index in the US.
Nations are ranked on their "readiness to adapt" and their "vulnerability" to the effects of climate change.
It takes into account location, terrain, national resources and pollution rates when deciding which countries could be most affected.
The UK came in seventh among the 10 countries most likely to survive climate catastrophe, narrowly beating the US into eighth place.
Norway, Sweden, Denmark and Finland all emerged as the best prepared to adapt to environmental threats.
India and many African states, meanwhile, all appear to be at risk of "natural disaster," identified as "poorly equipped to cope" by Eco Experts.
At the bottom of the table, Chad was considered least likely to survive the impact of climate change, followed by Eritrea and the Democratic Republic of Congo.
The ND-Gain Index website said: "It is both a great need for investment and innovations to improve readiness and a great urgency for action."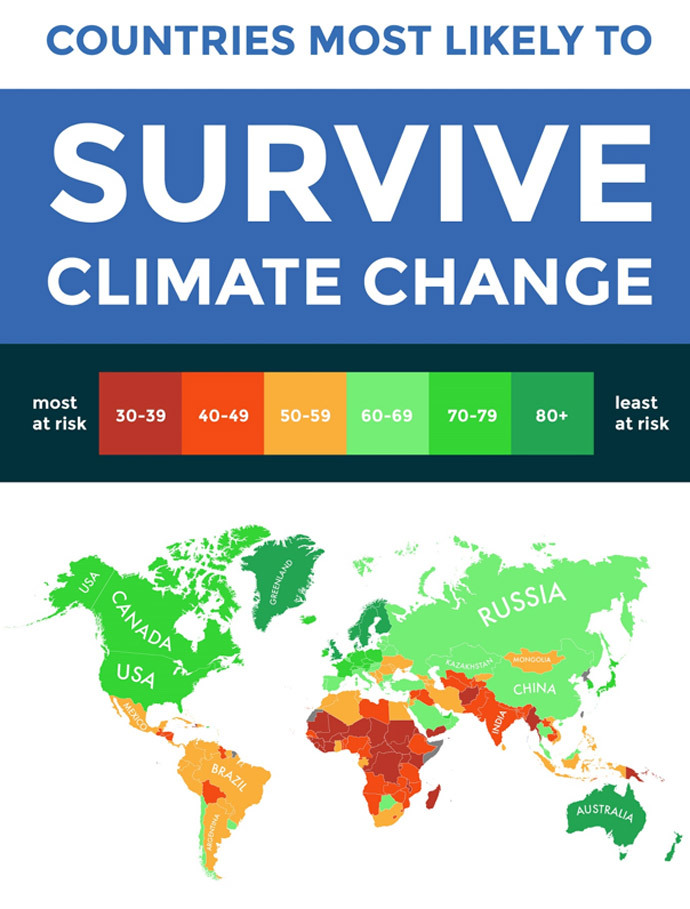 Map courtesy of The Eco Experts
Results suggest that wealthier western nations, such as the UK, are considered "less likely" to be affected by climate change than poorer continents.
"We predict that poor countries will suffer the bulk of the damages from climate change," claim academics Robert Mendelsohn, Ariel Dinar and Larry Williams in their study, "The distributional impact of climate change on rich and poor countries."
They argue "the primary reason why poor countries are so vulnerable is their location."
"Countries in the low latitudes start with very high temperatures," they added.
The international development organization Action Aid believes wealthier countries "cause climate change" and it is the poorer countries that are "suffering the consequences."
A report on climate change by the BBC Weather Centre claims "the richer nations are generally those who have created the extra greenhouse gases."
"They should be the ones to tackle the problem."
According to the Climate Change Act and UK regulations, the government has taken "a number of steps" to limit the UK's emissions of greenhouse gasses through "legally binding targets," both now and in the future.
You can share this story on social media: