Cryptic cross words: Cameron ban on encrypted messages sparks 'China-style' comparison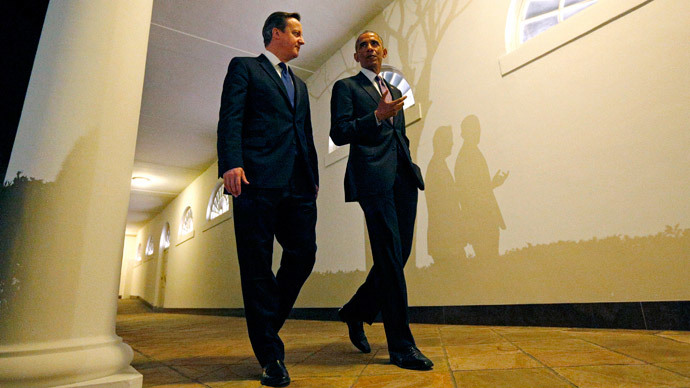 Prime Minister David Cameron's plan to ban encrypted messages has come under fierce criticism, as UK and US intelligence agencies announce plans to stage transatlantic cyber "war games" to test their resilience against cyber-attacks.
Current affairs magazine The Spectator argues that Britain could end up like China and Russia, where encrypted communications are already banned.
"The implication is that Britain could end up joining the group of countries, which includes Russia, China and Iran, where using services such as Snapchat and WhatsApp – which encrypt messages in just the way David Cameron suggests – is forbidden."
Cameron plans to ban encrypted messaging apps such as Whatsapp and Snapchat, if he retains his post as prime minister after May's general election. He says the government should be able to monitor such messages to detect possible terrorist communications.
However, tech firms argue that with an increasing number of global hack attacks, internet users need encryption now more than ever.
READ MORE: Erosion of free speech? Cameron pledges to ban Snapchat and WhatsApp
US President Barack Obama has announced his own cyber-security proposals. Earlier this week he tabled a cyber-security legislative proposal for companies to share data with the US government.
The UK and US governments say they will stage a simulated targeted cyber-attack on banks in the City of London and Wall Street later this year.
The "war game" against the financial sector will be coordinated by a US and UK "cyber-cell." GCHQ and MI5 agents from Britain, together with the National Security Agency and the FBI in the US, are already reportedly working in the US division of the cell.
READ MORE:US, UK plan cyber 'war games' to boost defense against hackers
Cameron is currently in Washington, holding talks with Obama. The PM defended his plans to set up a new legal framework to tap into communications.
"The principle we should adopt is that there shouldn't be a safe space for terrorists to communicate," Cameron said.
The PM called for an updated legal framework on communications.
"There are two issues. There is communications data – the information about when a phone call was made, who to, who from. We obviously need to make sure that is modernized in the internet age. The second set of issues is around the actual intercepting of the content of a call or a communication which again has to be modernized in the internet age."
You can share this story on social media: