Spy kids: 'Pernicious' BBC children's show collaborates with MI5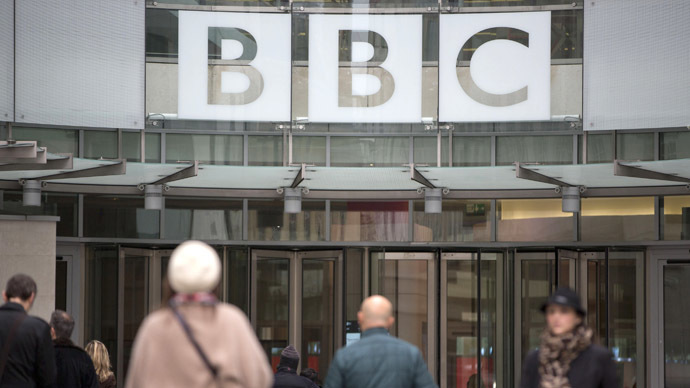 Popular BBC children's television show Blue Peter will team up with intelligence agency MI5 to launch a competition aimed at finding three fledgling spies.
Codenamed "Project Petra," next month's competition will see eight children attend a special spy school where they will learn what it takes to become intelligence agents.
They will be tested on key observational and analytical skills over a weekend of "challenges."
Eight applicants will then be whittled down to the three "CBBC Intelligence Officers," who will go on an unprecedented tour of MI5's headquarters in London.
It will be the first time TV cameras have ever been allowed inside the usually impenetrable, top-secret building.
READ MORE: Cryptoy: UK intelligence app for teens teaching tool or PR spin?
"We're aware that children are fascinated by the mysterious world of intelligence and we're thrilled to be in a position to feed their passion for intrigue and adventure with this unique proposition," said CBBC controller Chery Taylor.
Far from celebrating the collaboration, however, investigative journalist Tony Gosling described the teaming up of MI5 and a BBC children's show as "pernicious."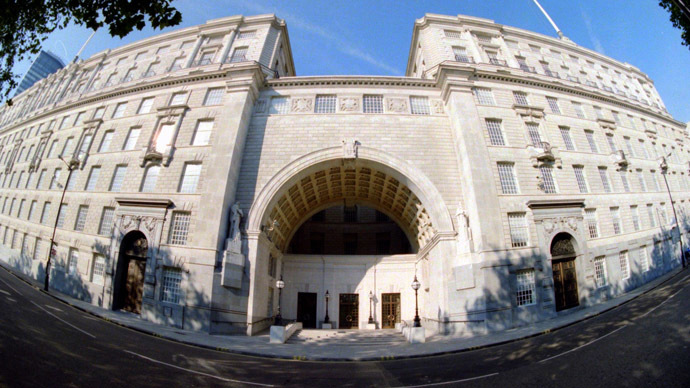 Speaking to RT, he said: "They realize they are losing the battle for the hearts and minds of the younger generation because of the Snowden revelations."
"This is pernicious, the idea that our young people have to be won over by the security state," he said.
He added the main problem with the intelligence services is the lack of proper government oversight, making them effectively above the law.
Blue Peter badge for denouncing your Muslim classmates? Blue Peter teams up with MI5 to find Britain's spy kids http://t.co/iFH2XOU4Ir@BBC

— DL (@dan_a_lowe) January 15, 2015
Gosling also said such close cooperation between MI5 and BBC is disconcerting.
"There's a whole history of the incursion of intelligence services into the BBC," he said.
"The reason for that is pretty simple, because the biggest threat to the intelligence services is that the BBC might do an investigation into them."
However, Blue Peter editor Ewan Vinnicombe said Project Petra was an "exciting" way to educate children.
@TheIndyTV@Independent Mi5 are being investigated for hiding evidence in murder cases in Ireland at the moment- the BBC are a disgrace-

— michaelhenry (@pensheik) January 15, 2015
"We're always looking for new ways to help kids understand the world around them and join in with our content, and this is a brilliant example of how we can do this on the show," he said.
Bestselling children's author Anthony Horowitz will sit on a panel of "expert" judges overseeing the competition.
"Children are fascinated by the world of spies and secret intelligence and so, for that matter, am I," Horowitz said.
"I'm really thrilled to have been invited to join this top-secret panel – it's going to be a real adventure."
You can share this story on social media: