Bulletproof vests issued to UK paramedics, firefighters after Paris shootings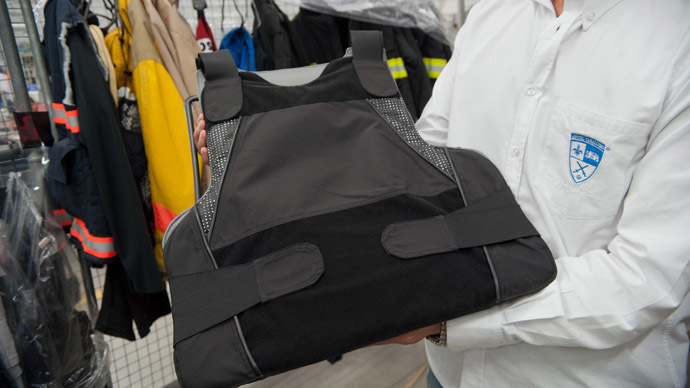 Bulletproof vests have been issued to paramedics and firefighters in the UK as fears are heightened over a "Paris-style attack."
Emergency service workers are assessing safety precautions in preparation for a potential terror assault in Britain.
Home Secretary Theresa May revealed Wednesday that at least three serious terror plots have been thwarted in recent months.
May has said that the threat posed by homegrown terrorists is at its highest level since 9/11.
The UK's terror threat level would remain "severe" and that terrorists "could attack at any point" without warning, May said.
Training exercises will incorporate "specific elements" of the Paris attacks, she added.
Public service workers are currently receiving training in how to cope with serious gunshot wounds and how to resuscitate casualties during "marauding" attacks.
According to The Telegraph, they are also being trained on how to work in railway stations, buildings and airports that could be "booby-trapped" with explosive devices.
David Cameron has asked law enforcement and the military to "work closely together" to make sure police forces can call upon the military for back-up when needed.
Downing Street said security agencies and police "regularly" carry out training exercised to "test their response" to terrorist attacks similar to the incidents in Paris.
Units, known as Fire Special Operations Teams (FSOTs) and Ambulance Intervention Teams (AIT), have been issued with protection vests and helmets, and are fully trained to deal with a "Marauding Terrorist Firearms Attack."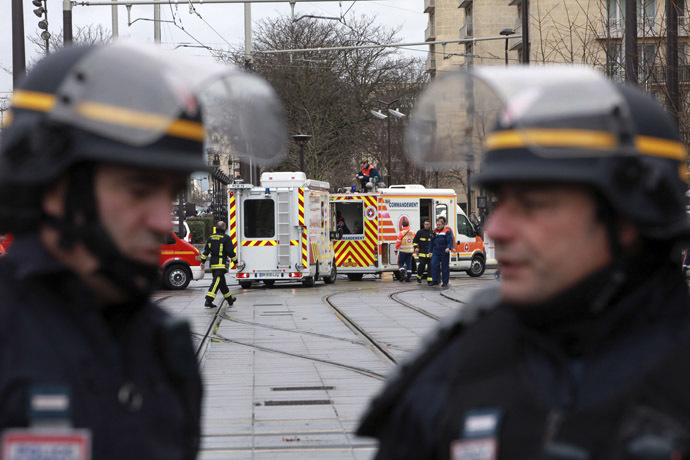 They said fourteen fire services have FSOTs on standby "ready to respond" to a Paris style attack, involving gunmen with high-velocity automatic rifles shooting at the public.
A spokesman for the London Ambulance Services said: "We do provide our crew with regular training to keep safe."
He added that because of the current situation, "specialist measures" will be taken and our crew will receive "conflict resolution training."
Railway, tube and bus stations in London are believed to be at the "highest risk" of experiencing any possible Mumbai-style attacks.
A British Transport Police spokesman said: "In the light of the events in Paris, we have increased patrols at St Pancras, in order to maintain and provide enhanced visibility and reassurance to the public."
"We keep our security arrangements under constant review," he added.
The spokesman said the safety of rail passengers and staff is of "paramount importance," and they aim to provide a reassuring visible armed presents to "deter terrorism" on the rail network.
The British Transport Police is asking the public to remain "vigilant."
You can share this story on social media: