Schoolboy British jihadist handed to ISIS in prisoner exchange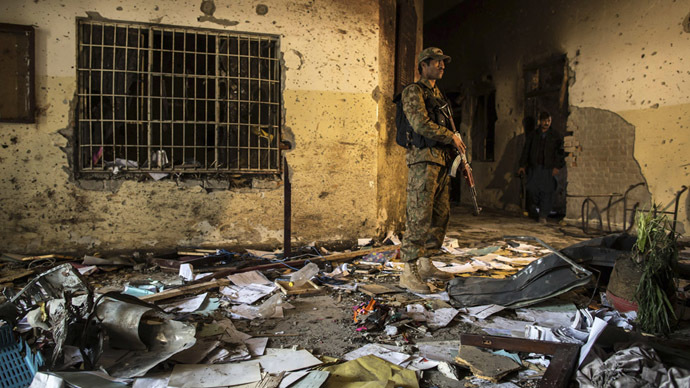 A grammar school-educated British jihadist youth has spoken about his experience of detention by Turkish security forces and subsequent handover to Islamic State in a prisoner exchange that saw 180 jihadists released.
Speaking for the first time since his release, Shabazz Suleman, 19, from High Wycombe in Buckinghamshire, told The Times he was given pizza by Turkish prison guards and allowed to communicate with Islamic State (also known as ISIS, or ISIL) using his cell phone.
Suleman said the Turkish prison staff were sympathetic toward the extremist fighters' cause, claiming they "understood why we wanted to fight in Syria. They hated, Assad, Israel etc. Their attitude was that of the Muslim brotherhood."
The fighters were released from prison in Turkey and allowed to join ISIS fighters in Syria, in exchange for 45 Turkish citizens and three Iraqi staff who were captured when militants captured the northern Iraqi city of Mosul in June.
The exchange marked the beginnings of increased diplomatic pressure on Turkey to secure its borders with Syria to prevent further similar incidents.
Suleman said the guards were extremely "friendly" to him and his fellow prisoners.
"It was good lol. Had pizza in prison. Dominos lol. Was allowed net. We spoke to dawla [ISIS] in prison. Watched ISIS videos. Sang nasheeds [Islamic chants]," he told the newspaper.
The grammar-school educated teenager, who now refers to himself as Abu Shamil al-Muslim, is believed to have joined jihadist fighters in Syria while on vacation with his family in Turkey.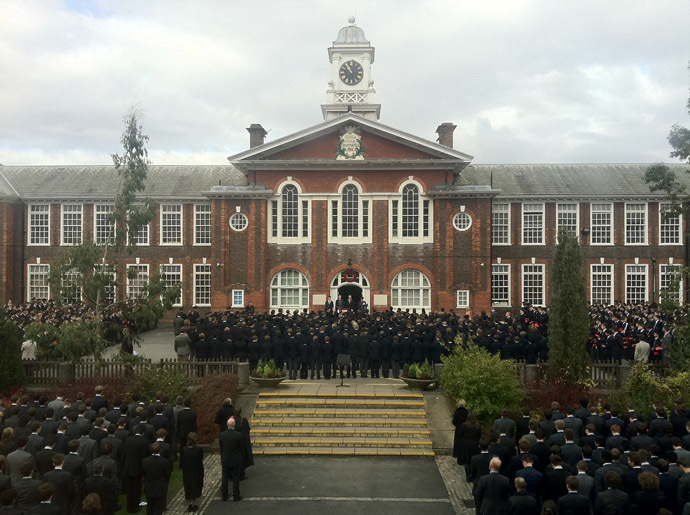 His mother has previously denied he had traveled to the Middle East to become an extremist fighter. "He has gone to do aid work there," she told reporters.
Suleman's former school, the Royal Grammar School in High Wycombe, had high hopes for him, saying he was a "valued" and "hardworking" student who achieved good A-levels and was planning to study international relations at Keele University.
After it emerged Suleman had joined Islamic State, a statement released by the school called the student "engaging" and "determined."
"During his time at RGS, Shabazz was a very engaging and amiable student who fitted in well, forming good relationships with his peers and staff. Shabazz had a good work ethic, and was prepared to play a prominent role in class discussions, even though he gave the impression of being a rather reserved and quiet person."
"Shabazz was a valued, hardworking student who achieved well and respected the school's academic and pastoral ethos," the school said.
The student is believed to have been radicalized by jihadists he met online via Twitter.
When captured by Turkish forces he was offered the choice of being part of the ISIS exchange, or to face deportation.
"After a month of waiting they told us buses are waiting outside for u. MIT ran the exchange. Told us we are free. Exchanged at border, We drove into dawla," he wrote.
He is reported to now be stationed in Raqqa, working as a sentry guard.
Other foreign nationals involved in the exchange were three French citizens, two Swedes, two Macedonians, one Swiss and one Belgian, as well as another Briton, Hisham Folkard, 26.
You can share this story on social media: