Woman in UK Midlands tested for Ebola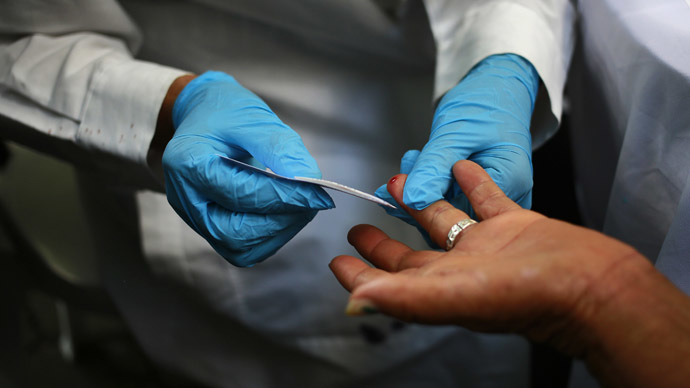 A woman suspected of having Ebola is being tested for the virus at a hospital in Northampton, in central England. The patient has not yet been named and no details of how she might have contracted Ebola have been revealed.
"A patient with a suspected case of Ebola was admitted to Northampton General Hospital this evening," a hospital spokesman said Wednesday. "We are confident that all appropriate actions are being taken to protect the public's health and ensure there is no risk to patients or staff."
The patient has tested negative for malaria, and an Ebola test is being carried out as a precaution.
According to Public Health England, it is very unlikely she has contracted the virus. "Ebola is considered unlikely but testing is being done as a precaution, as is our usual practice in these circumstances," PHE said in a statement.
British nurse Pauline Cafferkey, who contracted Ebola while working for the charity Save the Children in Sierra Leone, is currently being treated in an isolation unit at the Royal Free Hospital in London.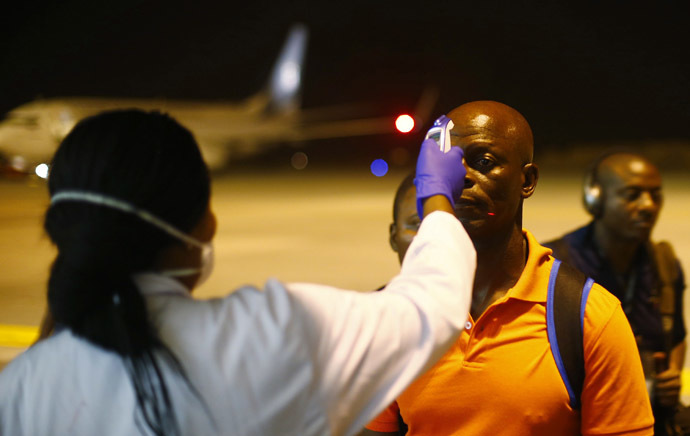 The hospital has said she is no longer in critical condition. Cafferkey, 39, became the first person to be diagnosed in Britain with the disease last month.
She is reportedly being treated with blood from the UK's first Ebola victim, nurse William Pooley, who was diagnosed with the virus while working in Sierra Leone.
There is no proven cure or approved vaccine for the virus – only experimental drugs such as ZMapp, which helped Pooley recover. Pharmaceutical giants GlaxoSmithKline and Johnson & Johnson are currently expediting human trials of vaccines.
READ MORE:US soldier self-monitoring for Ebola dies after returning from Liberia
The global death toll from the Ebola epidemic had reached 8,429 out of 21,296 reported cases since its outbreak in March 2014, according to the World Health Organization (WHO).
Meanwhile, Medecins Sans Frontieres has opened its first Ebola treatment center specializing in care for infected pregnant women in Sierra Leone's capital, Freetown.
The medical charity said the mortality rate for expectant mothers is extremely high, and health workers treating them, particularly during childbirth or miscarriage, are at an especially high risk of contracting Ebola.
You can share this story on social media: