'The Pusher': 60 bodies dragged from Manchester canals, serial killer rumored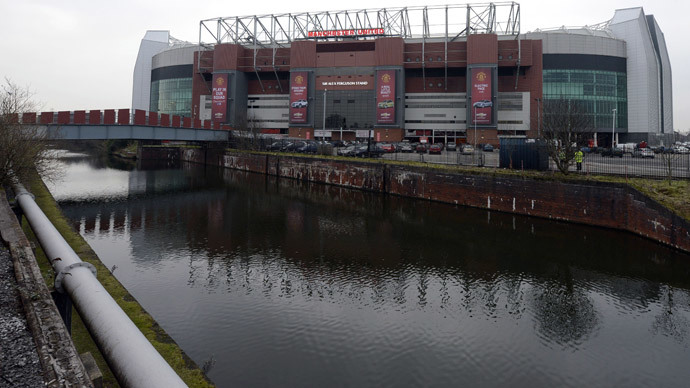 Alarm is rising among Manchester citizens that a predatory serial killer could be roaming the city's streets. Some 60 corpses have been hauled from local waterways in the past six years.
Rumors of an unhinged murderer dubbed the Pusher, who supposedly prowls the city's waterways, have gathered momentum in recent years.
Locals remain divided on the theory.
Some dismiss the claims as mere urban legend while others are concerned that a serial killer, who allegedly hurls his unsuspecting victims into the city's murky canals, actually exists.
Between August 2010 and August 2012, a third of all deaths in UK waterways occurred in the vicinity of Greater Manchester. In addition to the 60 bodies found in Manchester canals since 2008, a further 20 were discovered in local rivers.
Head of psychology at Birmingham City University, Craig Jackson, said he has seen freedom of information requests probing the deaths.
The requests, which were sent to sent to Greater Manchester Police by the Daily Star, asked for details about the scores of bodies found in Manchester's canals.
Jackson said the number of people who had been found in Manchester waterways was disturbing.
"I'm certainly keeping an open mind as to what's been happening. I can't disprove a serial killer," he said.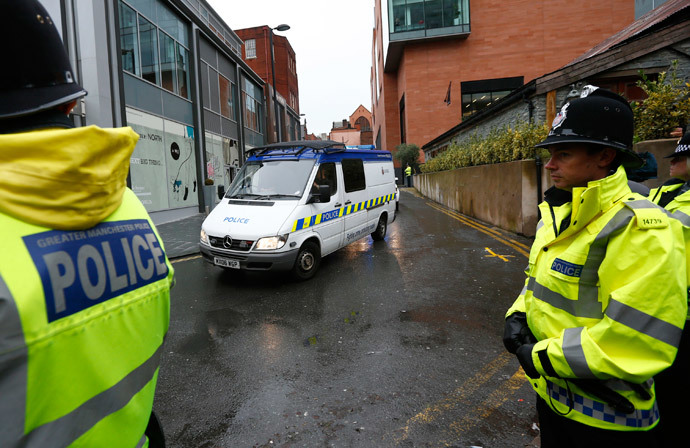 Jackson told the Daily Star the police believe there is no connection between the deaths.
The psychology professor stressed Greater Manchester Police have concluded the deaths were a result of suicide or misadventure.
But Jackson, who studies the psychology behind suicide, emphasized people who choose to take their own lives "rarely choose canals as their method."
"If you were to try and kill yourself through drowning it's very hard to do it in a canal, unless you weigh yourself down with a rock or something heavy," he argued.
Jackson said he did not believe these deaths were suicides. He went on to reason that the removal of the suicide hypothesis from the overall picture might indicate the population of Manchester is exceptionally "clumsy and careless." He said he thought this was highly unlikely.
"There's lots of canals in London, Nottingham and Birmingham where there are lots of pubs by the canals and we don't have a fraction of the number of bodies in the canals that we've seen in Manchester."
The most recent body found in the waterways was detected several days before Christmas in the Newton Heath area of Manchester.
Souvik Pal, 18, was discovered in the Bridgewater Canal in 2013. He had been seen walking alongside a man who was never found or traced. His inquest returned an open verdict.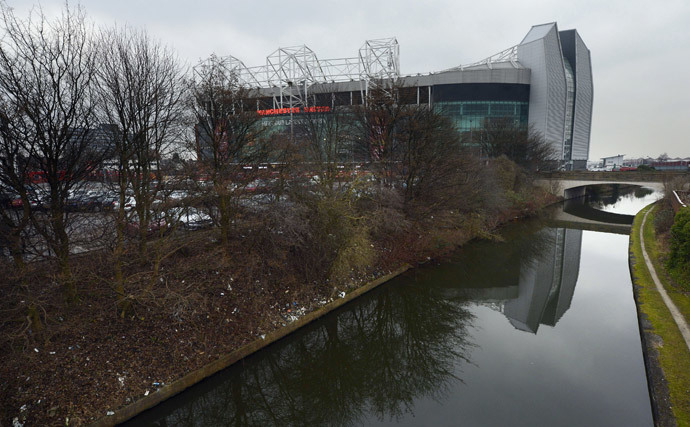 The body of Chris Brahney, 22, was discovered days after he disappeared in 2012 in the Manchester Ship Canal. An open verdict was also recorded at his inquest.
A large proportion of the bodies dragged from the waterways were in Manchester's Canal Street, which is parallel to Rochdale Canal, where 14 have died in the past 15 years.
The district is home to the Manchester's lively Gay Village, notorious and cherished for its wild party scene. One particular stretch of waterway is known to be quite dangerous.
Bar workers and their clientele in Manchester are divided on whether rumors of the Pusher, also known as the "Gay Slayer," are true.
Tony Keeling, a National Rail worker, told The Times many people who visited Canal Street might not report suspicious incidents to local police.
Aaron Wilson, a manager at Manchester's Pop bar, told The Times he's heard rumors about the Pusher.
He said the suggestion that one guy pushed 60 people into Manchester's canals and was never caught by police seemed unlikely.
In an official statement released on Wednesday, Greater Manchester Police said the cases relating to the scores of bodies discovered in Manchester were "subject to separate investigations" and no evidence to suggest the deaths were linked was found.
"On some occasions, people have been charged with offences relevant to that particular investigation. Whilst in other cases, it remains uncertain how people came to be in the water," the statement said.
"These cases have then been presented at inquests before Her Majesty's Coroners and ... absolutely no evidence whatsoever of foul play has been established."
Greater Manchester Police said it has requested Professor Jackson discuss his findings with the force.
You can share this story on social media: