War on NHS: A&E crisis 'worse than Iraq war' – senior nurse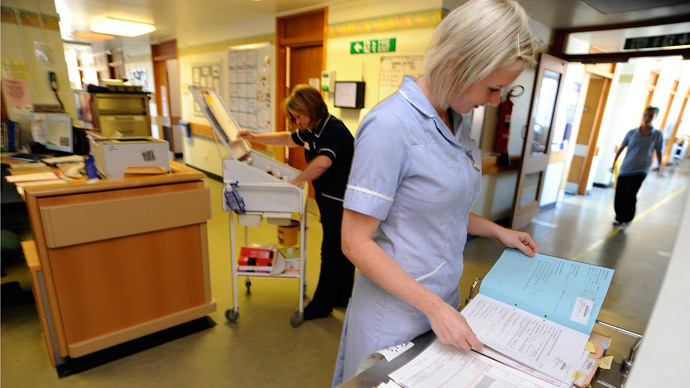 Accident & Emergency (A&E) staff in Wales are under more pressure than "nurses working on the front line at the second Iraq war," according to one frustrated senior nurse.
She claims her recent experiences while working at Cardiff's University Hospital of Wales are "far worse" than anything she faced in a field hospital during the Iraq war.
The nurse offered an account of her stressful working life in a three-page document, which was read out during a senior staff meeting at the hospital.
In the account, the nurse said the A&E department was "unable to cope" with the amount of patients coming through the hospital doors.
The nurse said there was a "lack of beds and experienced staff." She believes this is why the crisis is "getting worse."
Comparing the degenerating situation to her time serving in Iraq, she said: "Our 10-bay resuscitation unit was full most days of multiple traumas, gunshot wounds, explosive device injuries, children shot and damaged by warfare."
The senior nurse said she knows "what stress is" and what it's like to work "under pressure." She claimed that nurses working in her emergency unit "are facing higher levels of stress" than she ever faced in the Iraq war.
"We cannot, as a senior nursing team, continue to put our staff and patients at this heightened risk any longer," she said.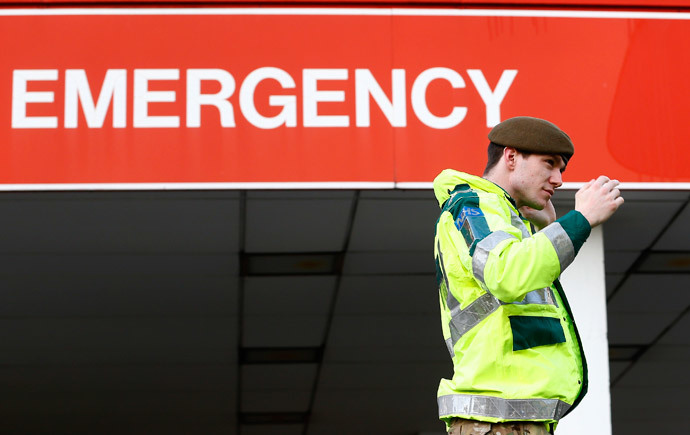 Her daunting account follows the revelation that A&E waiting times across England have hit their worst level since 2004, with only 92.6 percent of patients being seen within four hours.
The situation in Wales is much worse, as only 83.8 percent of patients seen within four hours.
The troubled senior nurse said one of her worst experiences was treating a pregnant woman who "miscarried on the floor" after waiting over two hours to be seen.
"She was bleeding heavily and passed the foetus at the feet of the triage nurse," she said. "There was nowhere private to take her, we had to pick up everything from the floor in front of her and scoop it into a pot."
The distraught nurse said she got into bed after her shift and "sobbed" her heart out.
"I grieved that I had not been able to support the young girl who lost her baby in the most awful fashion," she said.
The University Hospital of Wales is the busiest hospital in the region, treating over 135,000 people every year.
Despite £4.4 million being invested into the emergency unit last year, the senior nurse still claims improvements are "not working."
Former A&E doctor, Clare Hill, told RT she quit working at the Worthing Hospital emergency department "partly because of the stress."
"Every day is getting worse," she said.
Hill claimed her main frustrations were "facing an unfeasible workload day in, day out, then coming home after a 14-hour shift without a break feeling like you achieved nothing."
The former A&E doctor said it is "very unfortunate," claiming there are many similar situations to the one faced by the senior Welsh nurse.
The Cardiff and Vale University Health Board chief executive, Adam Cairns, told BBC Wales: "I recognize the pressures on our fantastic staff, including the nurses."
He described the crisis as "extremely tough," and said the health board is doing "all it can" to meet this "incredible challenge."
Tina Donnelly, a nurse who has also worked in Iraq, and is now the director of the Royal College of Nursing in Wales, called the letter "absolutely shocking."
She said despite it being "difficult to hear," the letter was a "powerful motivator," as it was shared widely with staff and has been used to encourage everyone to find solution to these "significant challenges."
You can share this story on social media: