​'Muslims run ghettos under Sharia Law, authorities ignore the issue' – Farage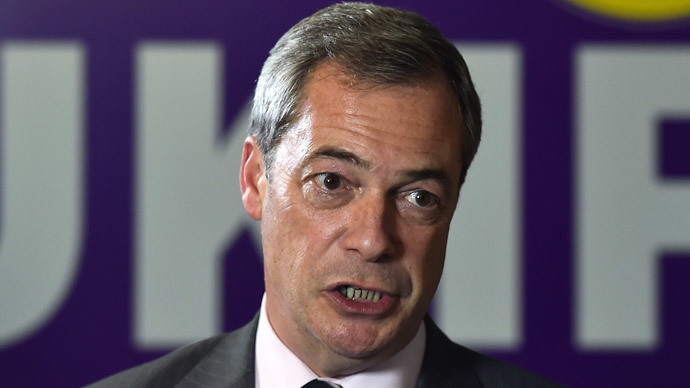 Mass immigration has created a rash of Muslim "ghettos" in Britain that operate under Sharia Law, Nigel Farage said on Tuesday. He warned police are ignoring the issue because of widespread "moral cowardice."
In an interview with American TV station Fox News, the UK Independence Party (UKIP) leader said large ghettos had evolved in Britain and Europe where child abuse, female genital mutilation, Sharia Law and extremism are flourishing.
The UKIP chief, who previously blamed his lateness for an event in Wales on immigration, said districts in Northern England were characterized by the "sexual grooming of underage girls...by Muslim men."
He argued that child sex abuse carried out by Muslims had not been adequately addressed by police and prosecutors in Britain because of a culture of moral apprehension that infiltrates public consciousness.
Farage stressed British authorities have also turned a "blind eye" to hate preachers who are spreading ideologies in the UK the average person would get arrested for.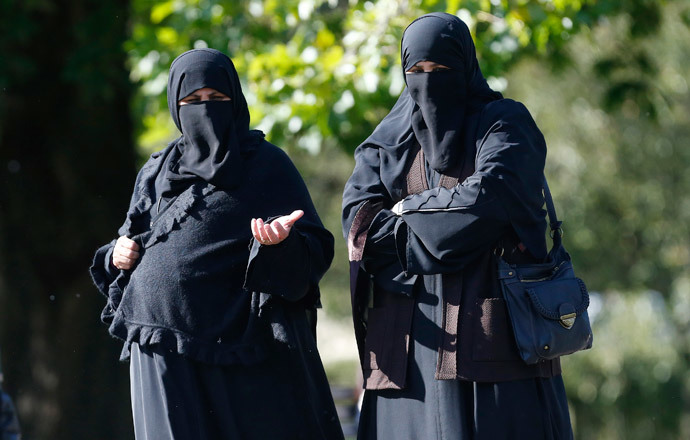 He claimed the rise of Sharia Law was particularly evident in deprived areas where police and "all the normal agents of the law" have withdrawn.
He insisted Sharia Law has become so prevalent in certain Muslim communities that the last Archbishop of Canterbury, Rowan Williams, said its partial adoption "seems unavoidable" in the UK.
While commenting on the recent series of terror attacks in Paris, Farage suggested certain large French cities have "no-go zones for non-Muslims."
Britain's Communities Secretary, Eric Pickles, said he found Farage's denigration of the UK on US television disappointing. He stressed the UKIP leader's comments were irresponsible and inaccurate.
"Mr. Farage should show some leadership rather than pandering to people's worst fears," he said.
Pickles countered Farage's claims, arguing the government "is standing up for British values and British liberties."
"We've clamped down on the excessive use of foreign translation by councils, re-affirmed the importance of Christianity in public life, tackled divisive politics in Tower Hamlets, and are taking firm action to stop the criminal abuse of children," he said.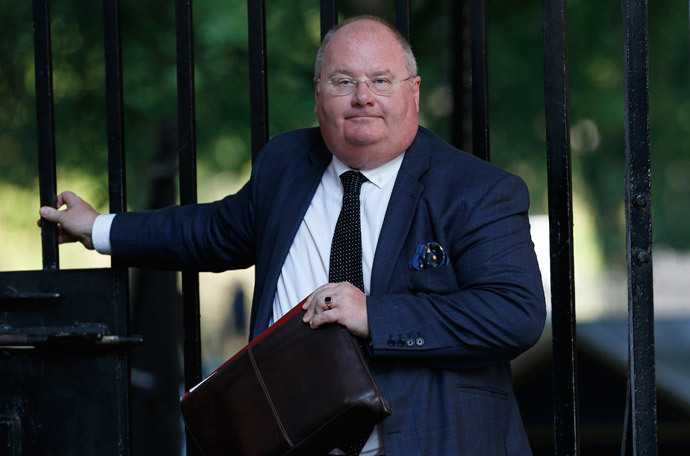 Right-wing Fox News presenter Sean Hannity asked Farage why European states would allow people to settle within their borders, fail to assimilate, occupy their land and potentially risk war with their citizens.
He probed the UKIP leader further on why Muslims whose values are underpinned by Sharia Law were allowed to settle in European countries that espouse vastly different values.
Farage agreed with the Fox News host's sentiments, and blamed a "hopelessly out of touch" political class in Europe for the situation.
Last week, the Euroskeptic UKIP leader generated a firestorm of criticism when he claimed a "fifth column" of Islamic extremists in Europe was responsible for the spate of terror attacks in Paris.
He subsequently pledged to show more courage in "standing up for our Judeo-Christian culture."
Fox News unleashed a surge of controversy earlier this week when it provided a platform for a self-proclaimed US terror expert who asserted militant Islamists had taken control of the UK's second city of Birmingham.
You can share this story on social media: