​Britons could resort to 'vigilantism' over terror fears – former MI5 chief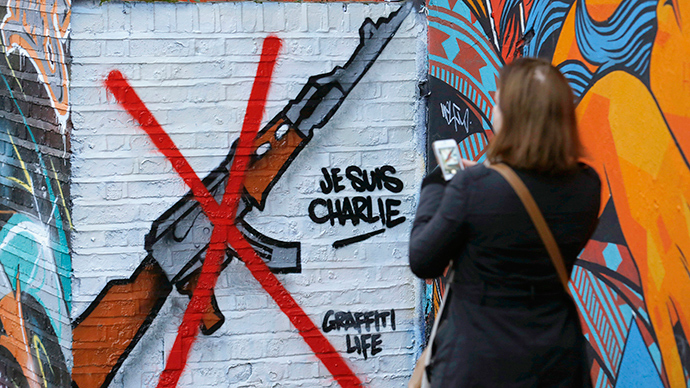 Security measures have to be stepped up to counter the "vulnerability and fear" that people feel in the wake of the Charlie Hebdo attacks, the former head of MI5 has warned.
Baron Evans of Weardale, formerly Jonathan Evans, who headed of the MI5 domestic intelligence service, said in a House of Lords debate: "Inadequate security will breed vulnerability and fear and that in turn will tend to limit people's ability to contribute to civil society, will tend to provoke vigilantism and will tend to diminish people's ability to exercise the very civil liberties and human rights that we wish to sustain."
Evans worked for the British security service for 33 years. He likened the current situation to what existed in Afghanistan before 9/11.
"Those circumstances led to a series of attacks internationally and over a long period. I fear we may be facing the same situation as we go forward today."
Several independent newsagents in the UK have said they are selling a special issue of Charlie Hebdo depicting the Prophet Mohammed holding a "Je Suis Charlie" sign, although extremists warned this would "definitely" provoke fresh terrorist attacks. Above the Prophet are the words, "All is forgiven."
Around 2,000 copies are being sent to Britain, although major retailers, including WH Smith, decided not to stock them.
Three million copies of Wednesday's edition were printed in France, while normally only 60,000 are sold each week. The first copy since the deadly Paris attacks reportedly sold out within minutes at several newsstands.
On Tuesday, Rob Wainwright, the head of Europol, told MPs that Europe is facing its highest terrorism threat in more than a decade. He also warned that up to 5,000 people who have visited conflict zones pose a threat of carrying out a jihadist attack.
"Clearly, we're dealing with a large body of mainly young men who have the potential to come back and have the potential or the intent and capability to carry out attacks like those we have seen in Paris in the last week," Wainwright said.
You can share this story on social media: