'Significant decline' in UK life expectancy, health officials warned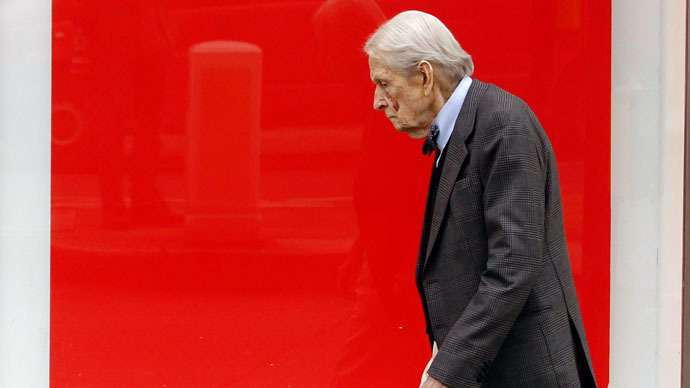 Public Health England confirms there has been a fall in life expectancy, particularly among older women. Critics blame unhealthy lifestyles, government cuts to social care budgets and worsening GP and hospital care.
Health officials are currently investigating a "significant decline" in life expectancy across the country.
An email sent to Public Health England by Darwen Council's director of public health, Dominic Harrison, said: "The council had seen a sustained reduction in life expectancy."
He said reductions in life expectancy such as this are "extremely unusual."
Figures suggest a women's life expectancy, which stood at 85, has fallen in recent years.
The email, sent before Christmas and seen by the Health Service Journal, said: "In Blackburn and Darwen there have been reductions for both men and women, as well as some signs of a reduction in life expectancy for men at 65."
The email was described as an "alert" and calls for a national review to analyse "the causes and developing local/national recovery plans."
Speaking to RT, health policy expert and founding partner at Incisive Health Mike Birtwistle said: "The reasons for the decline are complex, we need to improve the way we support older people, who have complex needs."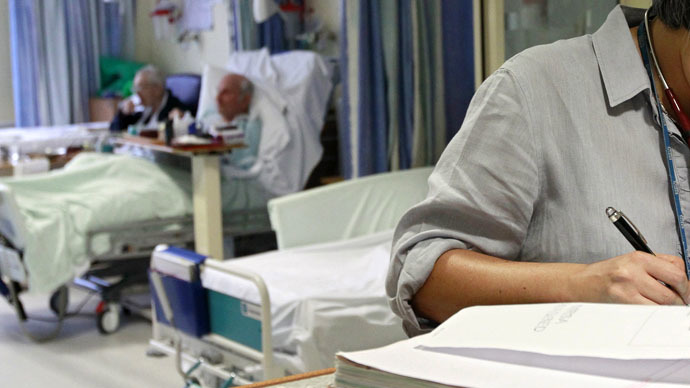 According to the Office for National Statistics, death rates in the UK in 2013 increased by 1.5 percent on the previous year. The most common reason for those deaths was cancer. Some 29 percent of registered deaths were linked to the disease.
Macmillan Cancer Support has confirmed that three-quarters of newly diagnosed cancers occur in people aged 60 or over. They say living an unhealthy lifestyle will "rapidly increase the risk" of developing the disease.
Critics argue that men and women in the UK need to work on living a better lifestyle to live for longer.
The Labour Party urged the public to "take better care of their health" because the NHS "won't be able to do everything."
Shadow Health Secretary Andy Burnham believes people in the UK need to "take more care of themselves" and be responsible for their own health.
He will announce plans on Thursday with the aim of getting half of the country to live a more active lifestyle.
"People will have to take more responsibility for their own health," Burnham told the MailOnline.
"The NHS won't be able to do everything. It's maybe a message that people haven't heard from Labour always," he said.
As the country adjusts to an aging population and rising health costs, Burnham believes this is the most "cost-effective" way people can take "the keys to their own health."
The vice president of the Faculty of Public Health, Dr John Middleton, said a decline in life expectancy at any age is "a matter of concern and should be investigated."
Middleton said he agreed that "inadequate social care and inadequate investment in preventive care for vulnerable older people" explained the findings.
You can share this story on social media: