London explosion: 'Man on fire' in critical condition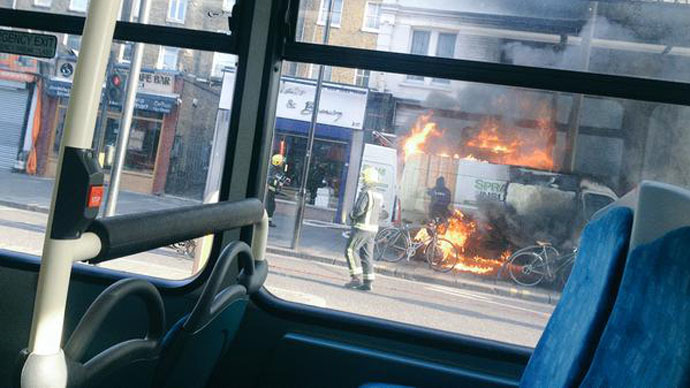 Nightmare on Mare Street, as East London residents witnessed a "man on fire." He is currently fighting for his life after a "huge" explosion.
A man in his thirties is in a "critical condition" at an East London hospital after his van exploded in flames and set fire to a shop. Medics confirm he has sustained "serious burn injuries."
After the van caught fire, just after midday on Sunday, the flames rapidly spread to a nearby shop in Mare Street, Hackney.
The blaze was brought under control after just over an hour.
Four fire engines and nearly 20 firefighters were at the scene.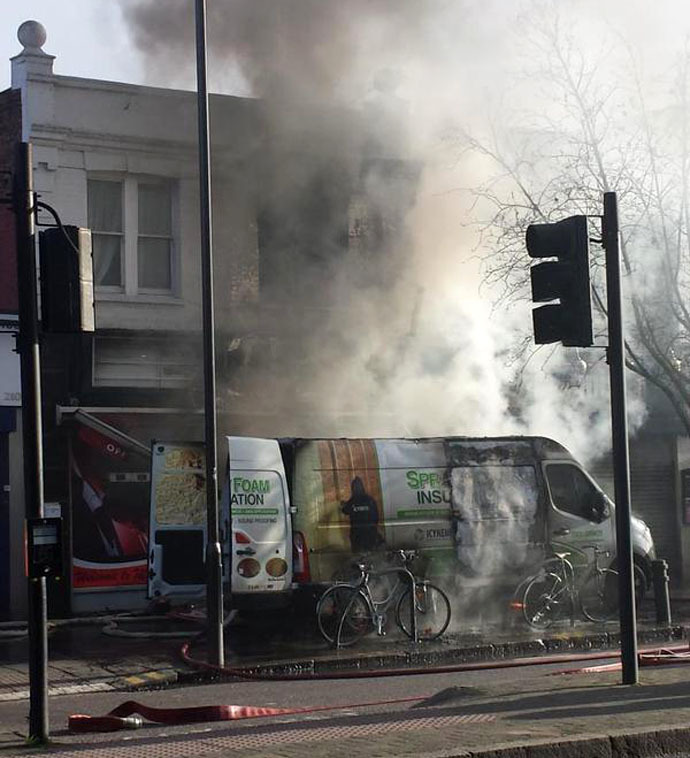 Shortly after the blast, Twitter user @Marcetorresg tweeted: "What's going on? Heard a massive blast and now there's shops on fire."
Hackney residents near the scene told ITV News they heard "two loud bangs" and saw "a man on fire."
What is going on? Heard a massive blast and now there's shops on fire on #marestreet#hackney#london ??!

— Marcela Torres (@marcetorresg) January 11, 2015
The incident was "not terrorist-related," the Metropolitan Police confirmed.
"The van and a property are believed to have set fire [sic] as a result of works carried out near a generator inside a commercial property at around 12.15," a police spokesperson added.
There were no other reported injuries. Adjoining streets remain closed.
You can share this story on social media: