Rogue UK firms scam workers out of legal minimum wage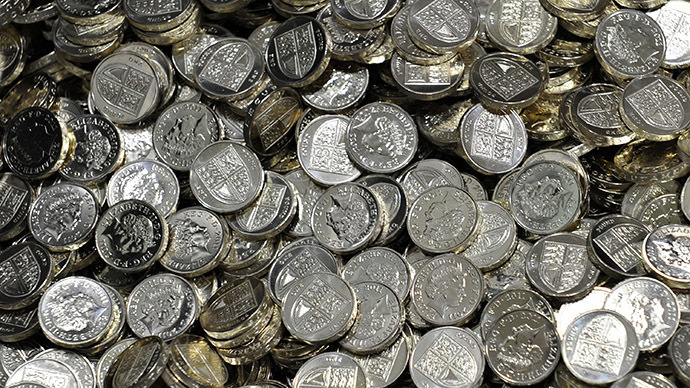 A slew of UK firms have developed elaborate scams to avoid paying staff the national minimum wage, a new report suggests. Common ruses include charging workers for uniforms, exploiting interns and clocking-off staff in the absence of customers.
Research carried out by the Trade Union Congress (TUC) reveals apprentices in training are most at risk of underpayment. An estimated 120,000 apprentices in the UK are thought to receive less than the minimum wage, the body warns.
The TUC's report, published on Thursday, identified other groups of staff vulnerable to underpayment. Such workers span zero-hours contracts staff, domestic and migrant workers, social care workers, staff whose accommodation is included in their contract, interns, seafarers and others.
TUC General Secretary Frances O'Grady warned firms' failure to pay the minimum wage "is an antisocial act" that financially cripples workers who have very little.
"There should be no hiding place for cheapskate bosses who try to cheat their workers out of the minimum wage," she said.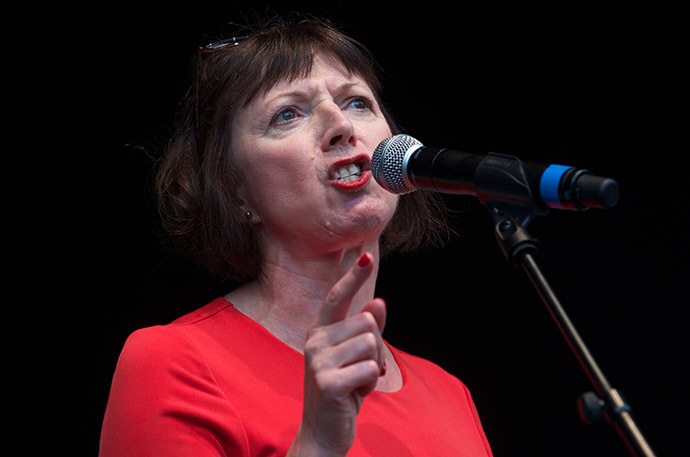 While Britain has seen some improvements in how the statutory pay rate is enforced, employers have devised new ways to cheat the system, TUC research shows.
The damning research uncovered a percentage of employers who weren't documenting staff hours correctly, not issuing employees adequate travel expenses where required, or simply changing their name to avoid penalty fines.
The TUC is calling upon the government to improve its enforcement of the minimum wage to tackle rogue bosses and managers.
At present, firms who fail to pay workers the national minimum wage face few repercussions beyond a paltry fine of £5,000.
The trade union federation is demanding more stringent deterrents, including a heftier fine of £75,000, the hiring of greater numbers of enforcement officers and the naming and shaming of firms that refuse to comply with the state's minimum wage laws.
The UK's minimum wage for adults increased marginally from £6.31 per hour to £6.50 in October 2014. For those aged 18 to 20, however, it stands at a mere £5.13.
It contrasts sharply with the UK's 'living wage' of £9.15 an hour in London, and £7.85 an hour in the rest of the UK.
The living wage is a baseline salary considered vital to providing an adequate standard of living in Britain. It's paid by companies voluntarily, and is backed by all major political parties and Prime Minister David Cameron.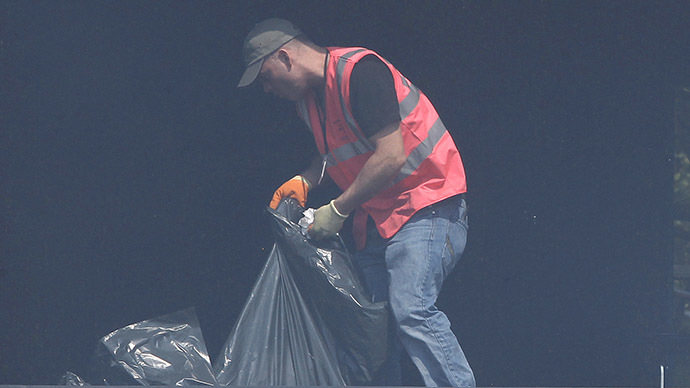 Despite October's marginal increase in the minimum wage, the number of British people living in absolute poverty is 300,000 higher than previously thought, according to a study for the Joseph Rowntree Foundation (JRF).
The report, by the New Policy Institute, was published in November. The research analyzed the relationship between poverty and the cost of living.
It revealed that big increases in food and energy prices mean poorer households experience larger increases in their living costs than their wealthier counterparts.
O'Grady said it's clear certain employers are actively seeking new ways to flout their legal obligation to pay the minimum wage.
"We must engage in a constant battle to ensure that every worker gets at least the minimum," she said.
"There should be a broad consensus between political parties, good employers and trade unions that the minimum wage must always be enforced effectively."
With wages expected to be a prominent issue throughout the general election battle, a potential shift in the national minimum wage to £7 by low pay commissioners may emerge.
Labour has vowed to ramp up the rate to £8 an hour during the next parliament should it win on May 15. Conservative Chancellor for the Exchequer George Osborne, however, has issued a more moderate pledge of raising it to £7 if the UK's economy improves.
You can share this story on social media: