Guarding Assange has cost British taxpayers almost £10mn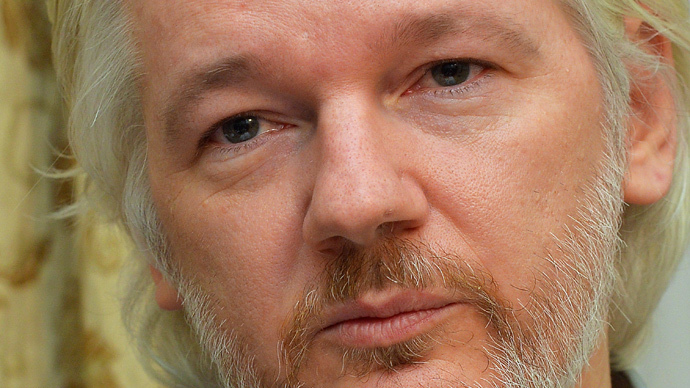 British taxpayers have spent almost £10 million safeguarding WikiLeaks founder Julian Assange because Swedish officials refuse to interview him on UK soil.
The besieged Ecuadorian embassy, where Assange currently resides, has been surrounded by police 24/7 for over two years.
Police officers have encircled the building in Knightsbridge, London - where the WikiLeaks editor has sought refuge - at the remarkable cost of £9,700,900.
The sobering figure has been published on govwaste.co.uk by concerned British citizens. The site was created to highlight the extortionate financial burden posed to UK taxpayers by Swedish authorities' refusal to probe Assange in Britain.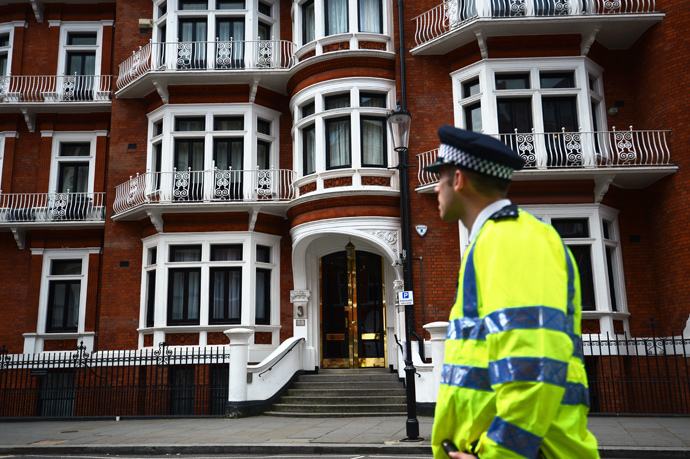 The mounting cost would pay for over eight million meals for impoverished Brits, 38,043 hospital beds across Britain in a single night, and the schooling of 17,226 children over a year, the website suggests.
While Sweden's authorities are virulently pursuing Assange with respect to allegations of sexual misconduct and rape, the US is pursuing him on suspicion of espionage. The WikiLeaks founder is also wanted by UK authorities.
At this juncture, Assange has not been charged with a crime. Nevertheless, he has remained a refugee in London's Ecuadorian Embassy for over 24 months. He has resided there under the diplomatic protection of the South American country.
The WikiLeaks editor managed to secure political asylum in the face of a US criminal investigation against his organization two years ago.
If Assange is deported to Sweden, he will likely face espionage charges in America over his role in publishing sensitive, classified US government documents.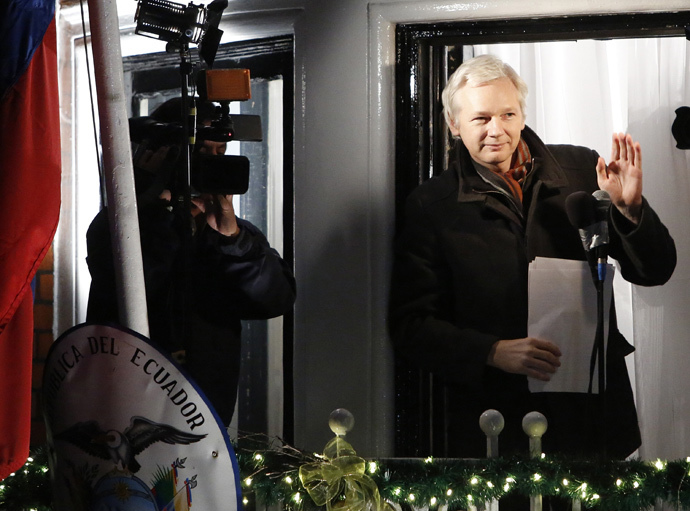 Critics of the international manhunt that has befallen him argue that the costly police presence around the embassy has been utterly futile, and amounts to nothing more than the British government's flaunting of state power.
Supporters of Assange argue that his real crime was telling the truth in an epoch dominated by lies, government deception, and brutal war. The Australian has fought his extradition to Sweden in British courts for over 24 months.
He chose to do this on the grounds that, without reasonable safeguards, extradition to the Scandinavian state would leave him highly vulnerable to being deported to the United States.
In October, Conservative MP Anne McIntosh asked whether the government would "welcome a visit" from Sweden's prosecutor if she were to seek to question Assange in London.
Foreign Office Minister Hugo Swire said the prosecutor in question was a "fiercely independent lady" and that such matters were entirely her decision.
But he added that the government would welcome such a move, and would do everything in its power to support it.
The direct cost of policing outside the Ecuadorian embassy, where Assange is based, is estimated to amount to £11,000 per day.
In June 2014, 56 international human rights and free press organizations signed a letter addressed to US Attorney General Eric Holder calling upon the US government to terminate all criminal investigations into Assange's actions as editor-in-chief of WikiLeaks and to cease harassing the organization for publishing content in the public interest.
Nevertheless, the investigation prevails, and both Britain and Sweden have refused to guarantee that Assange will not be deported to the US should his upcoming Supreme Court appeal in Sweden fail.
You can share this story on social media: