​'Serve English wine, not French' in UK embassies – Tory MP blasts Foreign Office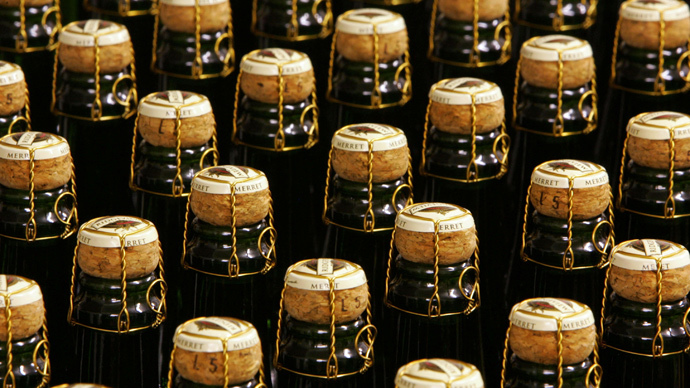 English viniculture received a vigorous boost from a Tory MP on Wednesday, who said that UK embassies should serve British – not French – wine.
There was nothing watery about Terry Crouch's comments in Parliament, as she said the Foreign Office should do more to promote British produce.
A member of the Department for Culture, Media and Sport Committee, Crouch said that embassies should "showcase the best of Britain."
She remembered a recent trip to Taiwan with other MPs where she was served French wine at the British embassy.
Speaking at a Culture Select Committee hearing on tourism, Crouch said: "Certainly myself and the chairman were in a foreign embassy last year and they were serving French wine. You wouldn't go to a French Embassy and expect them to be serving anything other than French wine."
"What kind of conversations are being had to ensure we are showcasing our produce rather than our country as a whole?"
If Crouch's comments sound a bit tart, they're positively mellow compared a letter that Environment Secretary Elizabeth Truss penned to the French foreign secretary.
The open letter to Laurent Fabius is in response to reports that the French Foreign Office is so concerned about British culinary successes that it is preparing a campaign to promote French cuisine around the world.
Speaking at a conference on Wednesday, Truss said: "France is worried that Anglo-Saxon food could be threatening its own culinary status and is planning a worldwide food campaign of its own...They are absolutely right to be worried. I am confident we can take on all-comers."
Truss also announced that English wine exports are predicted to break £100 million this year.
Brigid Simmonds, chief executive of the British Beer and Pub Association, told the same committee that the domestic beer industry also struggles to supply embassies.
"We really struggle to get British embassies to serve British beer. During the World Cup I had a very good discussion with the Foreign Office in Brazil, but we do need to do more," she said.
"We have the entrepreneurs and go-ahead farmers to do it, taking pride in our heritage to forge a future based on innovation, technology and the quality of our great British food...It's not a problem with us supplying it. We are perfectly able and we do export to a lot of these countries."
Speaking to the Telegraph, a Foreign Office spokesman said: "The FCO promotes British products at functions and business events at more than 260 posts around the world. We do serve British beer and wine, including at our post in Paris, and will continue to do so where appropriate."
There are 470 commercial vineyards in England and Wales, which combined make up 135 wine producers, according to the UK Vineyard Register.
You can share this story on social media: