'Unmanageable' cancer crisis, NHS 'unable to cope' – charity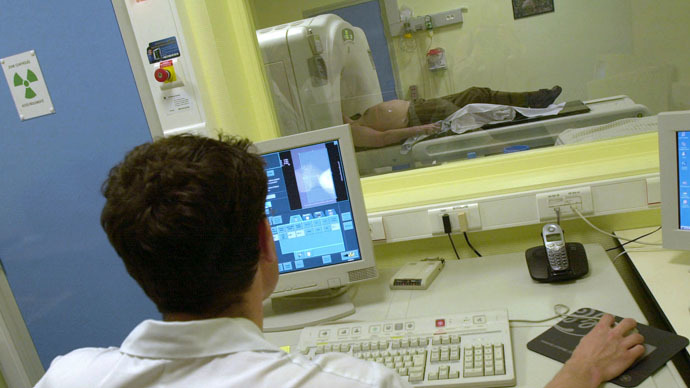 A leading charity claims there will be a record 2.5 million people living with cancer in the UK in 2015, constituting a rise of 400,000 from five years ago. It warns the National Health Service (NHS) may be "unable to cope."
Macmillan Cancer Support says the rise is largely due to improvements in treatment and early detection of the disease.
The charity also said this surge will form a "crisis of unmanageable proportions." Around one in four people face ill health or disability following treatment for cancer.
Nearly 80 percent now survive for 10 years after breast cancer diagnosis, up from 40 percent in 1970.
Testicular cancer patients have a 98 percent chance of surviving for 10 years, and people with malignant melanoma (an aggressive form of skin cancer) have an 89 percent chance.
However, only one percent of those with pancreatic cancer will survive 10 years, and only 5 percent of lung cancer patients.
Survival rates for different cancers vary. Lung cancer remains the biggest killer, accounting for 22 percent of the 160,000 cancer deaths in the UK every year. As it stands, brain tumors and Esophageal cancer sufferes also have poor survival rates.
Department of Health officials say survival rates are now "at their highest ever in England." Whilst this may be cause for celebration, critics still question whether the NHS will be able to handle the wave of new cases in 2015.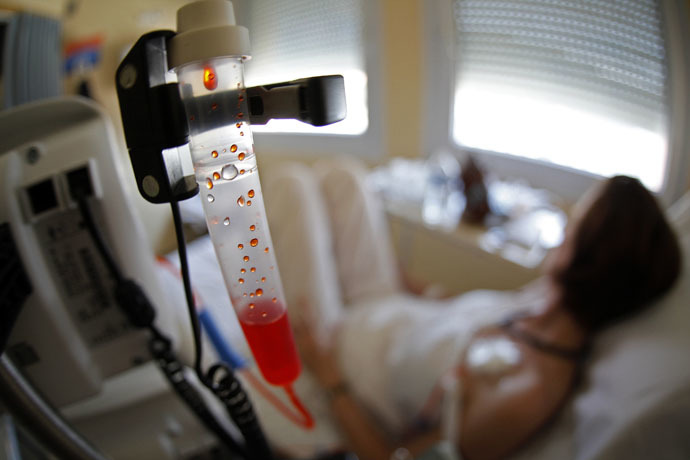 Linda Thomas, chief executive of Macmillan, told The Independent that survival rates were "great news," but warned that progress is a "double edge-sword."
Linda fears the NHS will "soon be unable to cope with the huge increase in demand for health services." However, she believes charities such as Macmillan will "become even more urgent and important."
Macmillan Cancer Support said improving survival rates had created a "growing number of people who had not returned to full health because of serious side effects."
Speaking to RT, health policy adviser and founding partner of Incisive Health, Mike Birtwistle, said: "The fact that more people are surviving and living with cancer is a success story and should be celebrated."
"For the NHS to rise to the challenge of increasing demand for cancer services it will need to do things differently."
"This means focusing on earlier diagnosis to improve survival and reduce the need for costly treatments, more help for patients to get back on their feet after cancer and a new focus on supporting older people diagnosed with cancer," he added.
Birtwistle believes these three steps will help to "reduce complications, ease the demand for cancer services and improve outcome for patients."
"I'm optimistic we can get this right. This could be a win for patients and a win for health services."
You can share this story on social media: