London Mayor 'sympathizes' with Prince Andrew in sex abuse row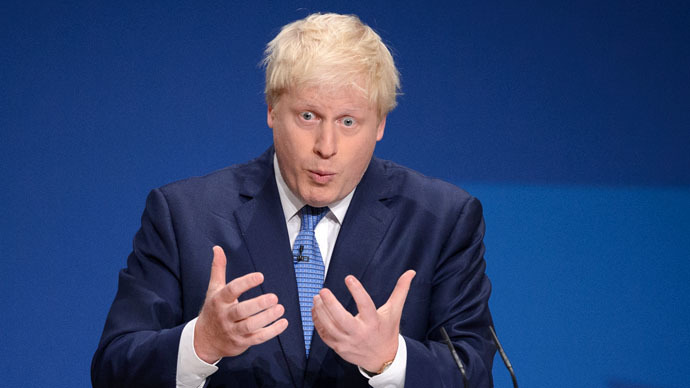 London Mayor Boris Johnson has defended Prince Andrew during his regular phone-in with LBC radio on Tuesday. The Duke of York, who is fifth-in-line to the throne, has robustly denied allegations he abused an underage 'sex-slave'.
Virginia Roberts claimed she was forced to have sex with the Prince several times by the convicted pedophile Jeffrey Epstein when she was 17.
Buckingham Palace issued three statements strenuously denying the claims.
The Palace broke protocol, whereby they normally refrain from comment. Palace aids called the allegations "lurid and deeply personal."
"Prince Andrew, let's be very clear, is a guy who does a huge amount of unsung, unheralded work for this country," Johnson told LBC.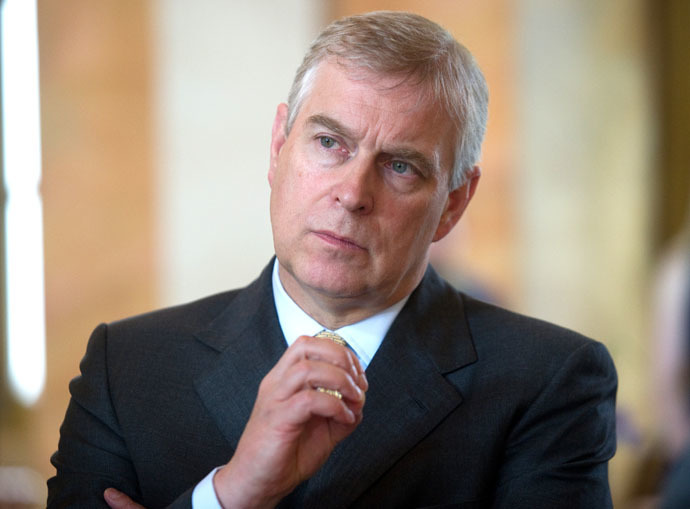 "People, they go on about the air miles and so on, actually I have seen that guy get out there and sell this country, try and help British firms to get business around the world."
"He does a huge amount of good and a huge amount of hard work. So if you are asking me whether I have sympathy for him, of course I do."
The Mayor added: "We may think it's bizarre, but somebody who is the second son of the Queen is felt in many parts of the world to be an interesting and significant figure and they will receive him cordially and people who come with him they want to hear what business suggestions they have."
"So I think that people should respect that side of his work."
Establishment figures run to the defence of Prince Andrew as several have honours or new positions on the line. #BorisJohnson

— Revo (@arbolioto) January 6, 2015
Roberts' claims are part of a wider civil case against disgraced multi-millionaire Epstein, who was jailed for 18 months in 2008 for seeking sexual relations with an underage girl.
It emerged on Sunday that the businessman struck a "non-prosecution" deal that saw him confess to relatively minor charges in exchange for dropping more serious charges.
READ MORE: Prince Andrew 'immune' to US trial, Buckingham Palace rejects sex abuse claims
The Duke of York's friendship with Epstein has come under scrutiny amid allegations that he "loan[ed] out" Roberts to his friends and associates.
Boris Johnson is the second prominent figure to come to the Duke of York's aid. Prince Andrew's ex-wife, the Duchess of York, paid a glowing tribute to him on Monday.
"He is the greatest man there is. It was the finest moment of my life in 1986 when I married him. He is a great man, the best in the world," she told reporters.
You can share this story on social media: