​British OBE missionary shot by bandits in Democratic Republic of Congo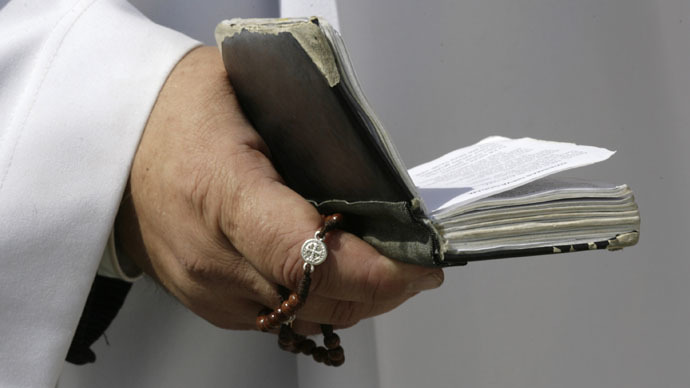 A British missionary midwife, named in the New Year Honours List, has been shot in the Democratic Republic of Congo (DRC). She is now said to be in stable condition.
Maud Kells, who was appointed OBE (Order of the British Empire), was hit twice in the shoulder by bandits during an armed robbery at her home in Mulita in the northeast of the country. The robbery came just days after she was named in the Queen's New Year Honours List.
The 75-year-old, from County Tyrone in Northern Ireland, has served in the African country since 1968. She was awarded the OBE for a lifetime's work at a medical center in the DRC.
A spokesman for the Christian aid organization WEC International, where Kells worked, said: "She was stable last night, speaking, recognizing people, drinking water."
"She has no broken bones, no major muscles hit and her bleeding has stopped."
Kells works as a missionary nurse in the DRC and has helped train Congolese nurses in five hospitals and 30 health centers across the country. She also conducts bible school teaching, speaks at church services, and supervises construction projects. She splits her time between the DRC and her home in Cookstown, Northern Ireland.
Politicians in Northern Ireland were shocked when they learned of the shooting.
Sandra Overend, Ulster Unionist Assembly Member for Mid-Ulster, told the Telegraph: "Only a few days ago we heard the news that Maud is to be awarded a great honor from Her Majesty the Queen and now today, this terrible news that she has been shot doing her work in the Congo is shocking."
In October last year, a missionary couple with ties to Kansas, USA, was attacked by armed bandits in Ethiopia. John and Gwenyth Haspels had been working across African nations for 40 years, helping to set up new churches. As the bandits fired shots, Gwenyth Haspels was hit in the jaw. Her husband received several bullets to the chest.
You can share this story on social media: