Babies of drug addicts show developmental problems – study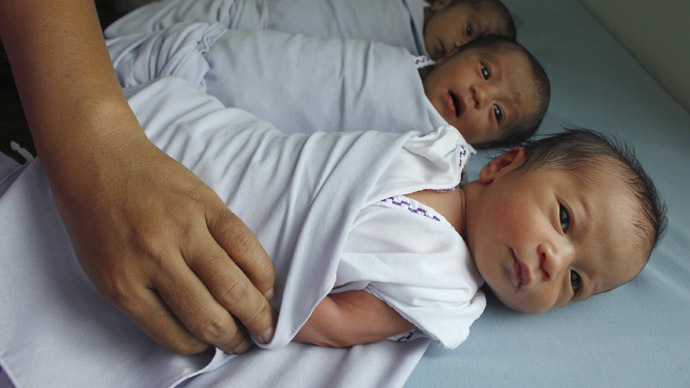 Babies of drug-addicted mothers have developmental and visual problems at six months old, a study reveals.
Published in the Early Development Journal, the Scottish study monitored 80 babies. It found the sample performed worse on tests for social interaction, coordination and motor skills than the children of non-drug users.
The researchers found methadone, some traces of opiates, benzodiazepines, cannabis and stimulants in the babies' systems.
Those exposed to drugs by their mothers had lower scores in tests for balance, coordination, grasping and reaching for toys, making eye contact, making noises, and responding to sound, the BBC reports.
Study leader Dr Helen Mactier, a pediatrician in Glasgow, called the findings very concerning, suggesting affected babies should be motioned closely.
"If you have a child who presents at school who is socially disadvantaged and on top of that has poor vision, their learning is going to be even more compromised," she told the BBC.
However, a child health expert told the BBC the results could also be the result of poor parenting.
Dr Martin Ward Platt, a spokesman for the Royal College of Paediatrics and Child Health, said the study did not account for the impact of being raised in "non-responsive environments."
In August 2014, the NHS revealed more than 1,500 babies are born addicted to drugs each year. In some cases, doctors had to give babies opiates to wean them off heroin.
More than 7,800 newborns have been registered with "neonatal withdrawal symptoms" over the last five years, effectively forcing them to go cold turkey after becoming dependent on drugs while in the womb.
When a pregnant woman uses heroin, the drug is passed on to the fetus through the placenta. Heroin can cause birth defects, behavior problems and learning disabilities. When a baby is going through "withdrawal" it can experience diarrhea and breathing problems.
You can share this story on social media: