Stratospheric earnings: Goldman Sachs paid senior UK staff top bonuses in 2013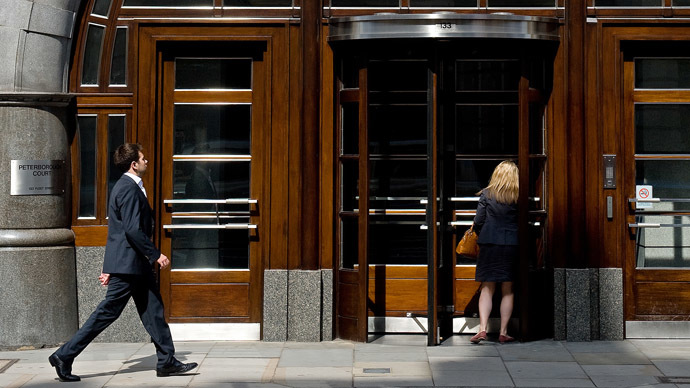 US investment bank Goldman Sachs paid its senior executives the most lucrative bonuses of all UK-based banks in 2013, statistics compiled by Reuters suggest.
The bank's employees in key high-ranking executive and risk-taking roles were given bonuses of £2.57 million on average – approximately twice the amount awarded by other banks based in Britain.
Reuters' research, published earlier this week, contrasted salaries doled out by 13 prominent investment banks operating in London. The survey spanned a total of 2,600 City of London employees.
The study also revealed 2,600 City bankers were paid over £3.4 billion in 2013, almost 50 times the average yearly salary in Britain.
The Trade Union Congress (TUC), a federation of trade unions throughout England and Wales, criticized Goldman Sachs, insisting the time had come for its employees' bonuses to come "back to planet earth."
Royal Bank of Scotland (RBS), which is 79 percent owned by the British state, paid its staff more moderately. Reuters' research shows senior employees and key risk-takers working for the bank were offered on average £600,000.
Bonus cap or regulatory farce?
The City of London is billed as the investment banking capital of the world. Britain is home to the vast majority of large investment banks throughout Europe. In a highly competitive financial climate, analysts suggest Goldman Sachs paid its senior executives and risk-takers 100 percent more on average than rival banks such as JP Morgan and Citi in an effort to lure and keep the sector's leading talent.
Goldman's hefty bonuses in Britain were found to eclipse the average bonus the investment bank paid to its US-based employees. The discrepancy may cause tension within the firm when US staff realize they took home less in 2013 than their UK counterparts.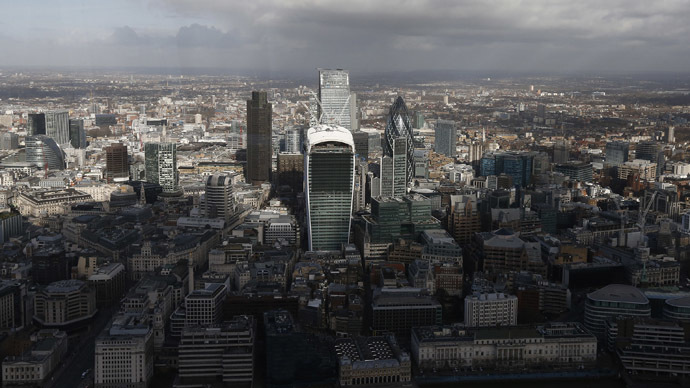 The bank's 2013 bonuses offered in Britain may mark the peak of City gratuities for the foreseeable future as the figures relate specifically to earnings prior to the introduction of an EU-wide bonus cap.
Following the policy shift, financial firms in Britain must adhere to EU rules that limit bonuses to the size of bankers' basic salaries. Should banks' shareholders collectively agree, however, higher bonuses may be issued in rare circumstances.
The Treasury, which sets the focus of UK economic policy, previously brought a legal challenge against the bonus cap to the European Court of Justice (ECJ). But it was unsuccessful in its attempt to overturn the regulatory shift.
Experts suggest the EU-wide bonus cap, which came into force at the start of 2014, will do little to tackle wage inequality in Britain. By driving the basic salaries of senior banking executives upward, it will merely reinforce the status quo – reaping astronomical salaries for elite financiers that are just as lucrative as ever.
Banks have also created controversial new allowances, which are allocated to their top employees in tandem with their regular wages and bonuses. These allowances generally take the form of shares, and allow banks to legally circumvent the EU's bonus caps.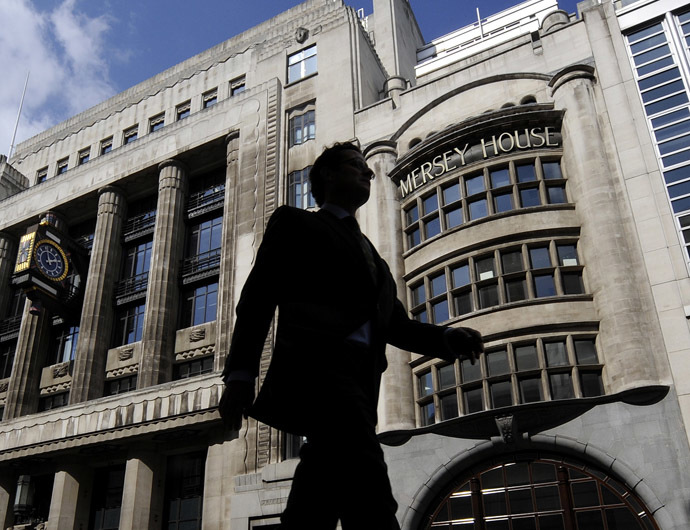 In 2014 alone, the UK's largest four high street banks doled out £30 million in shares to at least 12 of their most senior executives.
Ross McEwan, the CEO of RBS, was the only UK bank boss not to accept an allowance last year in addition to his annual salary. McEwan will, however, be awarded an allowance in 2015 amounting to £1 million in shares.
Back to Earth?
While some of Britain's top bankers continue to take home as much as 50 times the nation's average pay, trade unions warn ordinary workers won't see their salaries recover to pre-2008 levels for almost a decade.
Economic policy campaigners calling for banks to pay a transaction tax warn the data compiled by Reuters proves financial firms like Goldman Sachs are not making a fair contribution to British society.
"Even in a financial sector with grossly inflated pay, Goldman Sachs manages to shock with what it gives its top brass. But Goldman's is the tip of the iceberg – an under-taxed financial sector continues filling the pockets of its own in a way that is out of proportion to the contribution it makes to society," a spokesman for the Robin Hood tax campaign told the Guardian.
TUC general secretary Frances O'Grady said a drastic shift in the salaries of elite UK bankers is paramount.
"Risk-taking banks caused the global crash, yet while pay for the many has fallen every year since 2008, top bankers are still raking it in."
"It's time their pay came out of the stratosphere and back to planet Earth. Let us make 2015 the year in which employees get a voice on remuneration committees."
You can share this story on social media: