British couple stranded in NYC with £130,000 medical bill, son born prematurely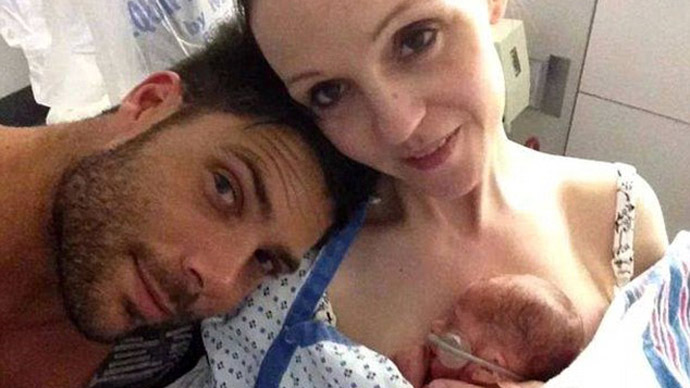 A British couple have been left stranded in New York City for the next three months with a £130,000 ($200,000) medical bill after their son was born 11 weeks earlier than expected.
Katie Amos, 30, and her fiancée Lee Johnston, 29, were not prepared for their son Dax to be born at Lenox Hill Hospital in Manhattan during a Christmas trip to the city. The couple had planned the trip as a last holiday before their baby arrived.
The couple had been walking through Central Park when Amos suddenly went into labor on December 28. Dax was born weighing just 3 pounds. Doctors told the couple they could not fly back to their UK home in Burgh-le-Marsh, Lincolnshire, until March 10.
It is unclear whether their travel insurance will cover the cost of medical treatment – which is estimated to be more than £130,000.
Friends and family have set up a fundraising campaign "Dax's Tale of New York" to help them through the next three months in New York, which has so far raised £6,248.
The online appeal, which is written from the perspective of baby Dax, reads: "We need your help as Mummy and Daddy have no money, no clothes, no friends or family or a familiar face to just say hello to!"
Ronald McDonald House, a charity that provides a "home-away-from-home" for families whose children have been hospitalized, have provided accommodation for the parents.
You can share this story on social media: