​Women to take brunt of UK welfare cuts, Labour research shows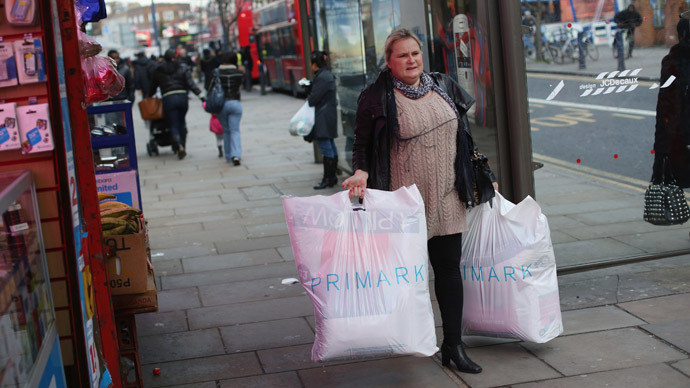 New analysis has shown that women will suffer the most from a freeze in tax credits and benefits that the Chancellor, George Osborne, has said will be introduced if the Tories win the general election.
Labour commissioned the research from the House of Commons Library after Osborne announced in September that he would save £3 billion a year by freezing working age benefits, which Labour say would hit 10 million households.
Labour has consistently said that freezes and cuts to working age benefits hit women the hardest as large numbers of women are in part time work and because of child care they have to rely more on tax credits.
The analysis showed that Osborne's plan would save up to £3.2 billion by 2018 and that £2.4 billion of these savings will be provided by women compared to just £800 million by men.
"These figures show how, once again, women will bear the brunt of David Cameron's and George Osborne's choices. This follows four years of budgets, which have taken six times more from women than men – even though women earn less than men," said the Labour shadow chancellor, Ed Balls.
Balls said that 3 million working people will be worse off because of the proposed cut in tax credits; in reality the freeze will cost a one-breadwinner family £500 a year.
Labour is pushing hard to convince voters that their way of dealing with the deficit is fairer and less damaging than the Tories.
They have said consistently that the deficit must be tackled but not in a way that hits the working poor. They have also said that the wealthy must do more and have said the 50p higher rate of income tax would be restored if they win the election.
Labour's announcement comes after a report compiled in September that called on the government to produce a "plan F" to tackle the deficit after it found that women were bearing a disproportionate amount of the burden.
The Women's Budget Group (WBG) found that single parents and single pensioners had lost the most from cuts that were being made to benefits and public services.
You can share this story on social media: