Anti-austerity coalition? SNP, Greens and Plaid Cymru consider pact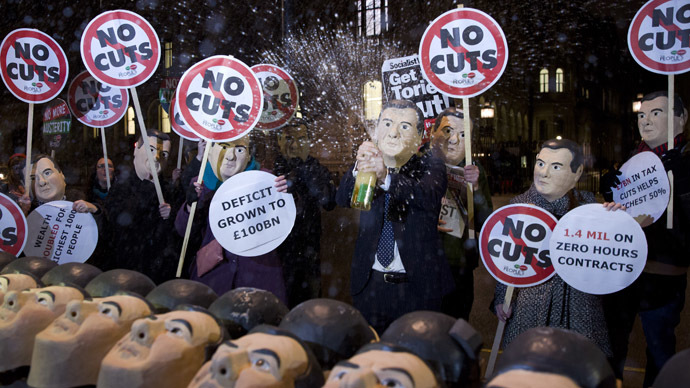 The Scottish National Party (SNP), Green Party and Welsh nationalists Plaid Cymru have vowed to join forces whenever possible to fight the mainstream parties' 'obsession' with austerity.
Nicola Sturgeon (SNP), Natalie Bennett (Green Party) and Leanne Wood (Plaid Cymru) said the general election next May is an opportunity to change politics for the better.
Speaking at a joint news conference in London on Monday, the party leaders said there was no end in sight to the "failed" austerity policies which the Conservative, Labour and Liberal Democrat parties advocate.
Sturgeon, who is First Minister of the Scottish Parliament, said the budget cuts already in place not only hit the vulnerable the hardest, but also put economic growth and competitiveness at risk.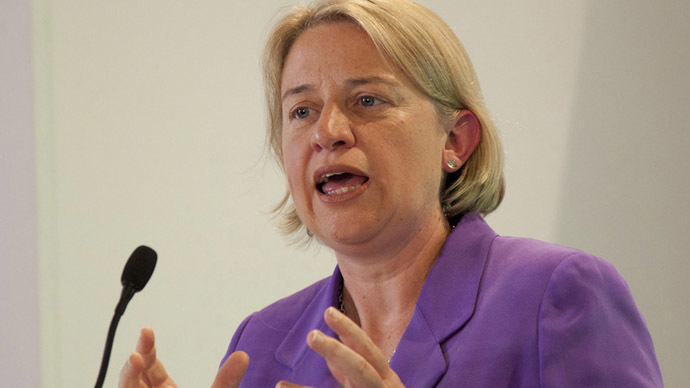 Plaid Cymru leader Leanne Wood said the major parties were committed to "slash and burn economics."
In the Autumn Statement issued earlier this month, Chancellor George Osborne set out his plans to cut government spending to its lowest level since the 1930s. The Institute of Fiscal Studies (IFS) said spending will need to be cut by a further £55bn in order to achieve this.
The fact that all three political leaders are female was touched upon by Sturgeon. "Westminster be warned. The age of female politics is here and it's not going away," she said.
Sturgeon was elected SNP leader and First Minister in November following Alex Salmond's resignation after failing to win September's Scottish independence referendum.
Wood became the first female leader of Plaid Cymru when elected in 2012.
Green Party leader Bennett said the three parties represent "the voice of real change."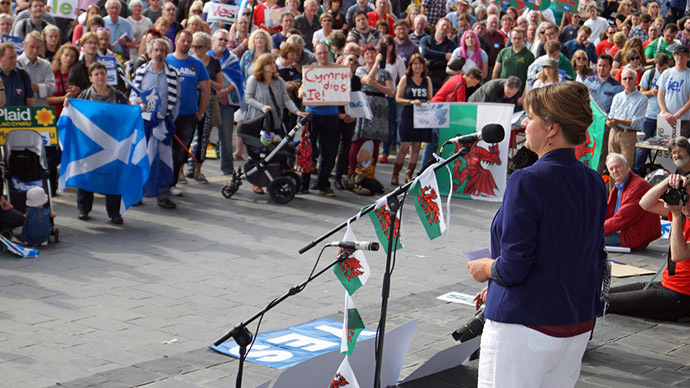 "Together, we represent, with the Scottish Green Party, a new way of doing politics, a move away from the business-as-usual model of the Tories, Labour and Lib Dems that no longer represent public opinion," she said.
Bennett was elected leader of the Green Party in 2012 after her predecessor Caroline Lucas became the Green's first MP in the House of Commons.
The Green Party came two points ahead of the Liberal Democrats at 8 percent in a YouGov poll published on Monday, while another YouGov poll published in the Sun on Saturday put the SNP's support in Scotland at 47 percent – a four percent increase from the end of October.
Although the three parties collectively boast only nine MPs in the House of Commons, the growing support for these smaller entities means they could play a key role in forming a coalition government if no party gains an overall majority in May.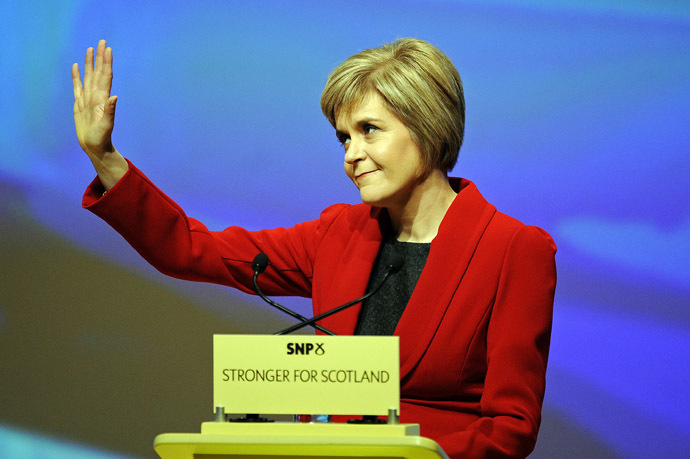 Nicola Sturgeon said on Monday she would only support Labour in the event of a hung parliament if they agreed to abandon Britain's Trident nuclear weapons program.
Given Monday's anti-austerity sentiment, it is likely a halt to budget cuts will also be a key demand.
Although small in size, the SNP, Greens and Plaid Cymru are gearing up for the ambitious task of reshaping Britain's political consensus.
You can share this story on social media: