​Blair whitewash? Ex-PM prepared to face CIA torture inquiry into UK complicity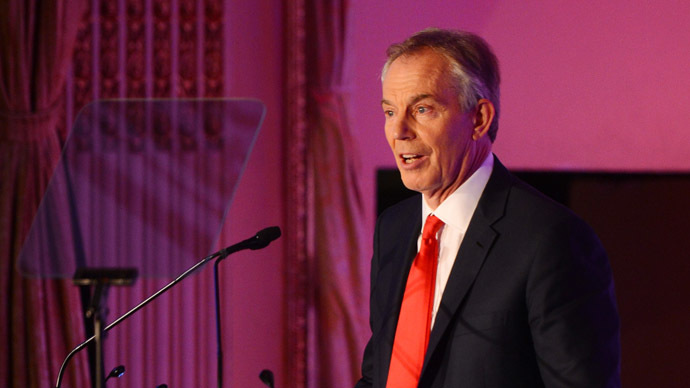 Tony Blair will face an inquiry into British complicity in the CIA's torture of terror suspects. The former prime minister's decision came to light following Home Secretary Theresa May's announcement that the probe would not be judge-led.
Following the release of a sobering Senate committee report last week, which uncovered shocking incidences of CIA torture after the 9/11 terror attacks, demands for a full-scale judicial inquiry into Britain's role in these practices have intensified.
Nevertheless, May has ignored MPs and human rights campaigners' calls and opted for a parliamentary inquiry. Leading British human rights organizations have said they will boycott it, however, warning the probe could culminate in the whitewashing of a dark period in British foreign policy.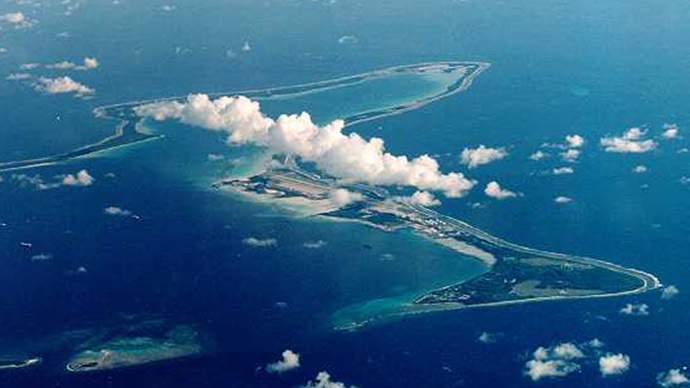 The Senate committee's report on CIA torture, which was riddled with redactions, made no direct reference to British secret services or the foreign UK territory Diego Garcia, used for American rendition flights.
But an array of damning disclosures that surfaced prior to its release confirmed Britain's collaborative role in the CIA's abuse of terror suspects.
Central to the leaks were allegations that Diego Garcia was used to transfer detainees via rendition flights – a claim that was repeatedly denied by the British government.
Blair will face inquiry
Previously, Blair had faced considerable pressure to appear before a public inquiry into Britain's alleged role in CIA torture and rendition.
The former Labour leader's office told The Times he was prepared to partake in such proceedings following confirmation that the probe he would face will not consist of a judicial investigation.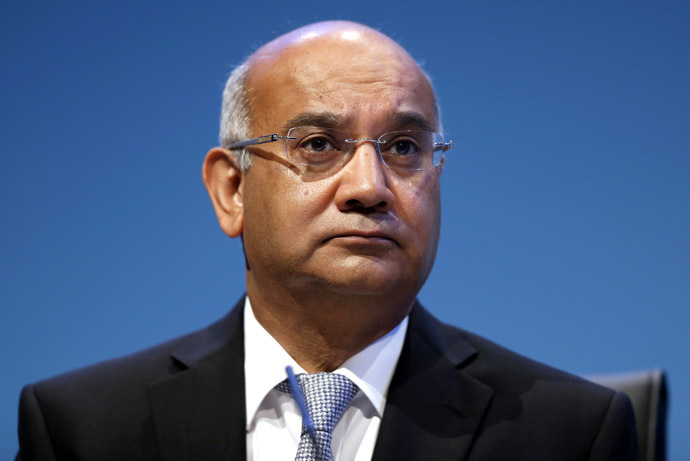 The non-judicial inquiry will be conducted by the UK's Parliamentary Intelligence Security Committee (ISC). At this juncture, it amounts to the only official mechanism for discerning precisely what Blair and his former government associates knew about UK intelligence officials' role in CIA torture.
A spokesman for Blair said the former prime minister had not been asked to appear before the ISC, but would do so once an invitation was sent. He suggested the ex-Labour leader "has always been opposed to the use of torture" and thinks it is "totally unacceptable."
The spokesman claimed further Blair has never condoned the deployment of such inhumane tactics. The former prime minister's record and stance in this regard is reflected in "internal government documentation" that has been made public, the spokesman added.
Fears of whitewash
In 2013, the UK government shelved a state inquiry into Britain's role in CIA rendition, only to be criticized by the probe's presiding judge, who suggested the investigation lacked sufficient depth and stringency.
Leading human rights organizations and MPs hold little faith in the capacity of the ISC to conduct an impartial, robust and independent inquiry.
The ISC, which will likely request evidence from Blair in the near future, concluded seven years ago in a former inquiry that the UK bore no complicity in CIA rendition and torture.
The ISC's probe will last at least a year, with no firm guarantee its current members will remain intact following the upcoming general election.
In response to May's announcement of an ISC-led inquiry, MPs called for the government to abandon such an avenue and opt for a "fast-track" inquiry that would uncover Britain's alleged role in CIA torture in advance of May 2015.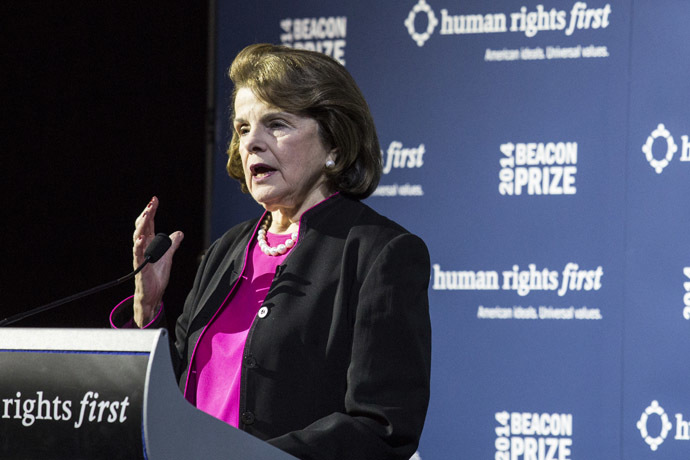 Chairman of the Home Affairs Select Committee, Keith Vaz, supported a swift examination of all evidence prior to more detailed judicial probe.
May admitted on Monday that the British government had been extended "an opportunity" to ensure all evidence that could jeopardize Britain's national security was omitted from the Senate's final report. But she stressed she had not personally requested such redactions or discussed the matter with American officials.
The Home Secretary denied knowledge of "any evidence" Britain had partaken in torture. Downing Street has suggested the call for redactions came from UK intelligence agencies in the supposed interest of national security.
Dianne Feinstein, a US Senator who chaired the American inquiry into CIA torture, is set to give evidence to the chairman of the Home Affairs Select Committee regarding alleged UK complicity in CIA torture practices.
The report she presided over disclosed swathes of brutal CIA torture techniques, including rectal feeling, sleep deprivation, the threatening of detainees' family members and forcing prisoners to stand upright on limbs that had been broken.
Paul Flynn, a Labour MP and member of the ISC, said that Britain's "standing in western democracies is gravely damaged" by not having a judicial inquiry. He warned history had been airbrushed amid a "cover-up and denial of information."