Magic mushrooms pop up in Buckingham Palace gardens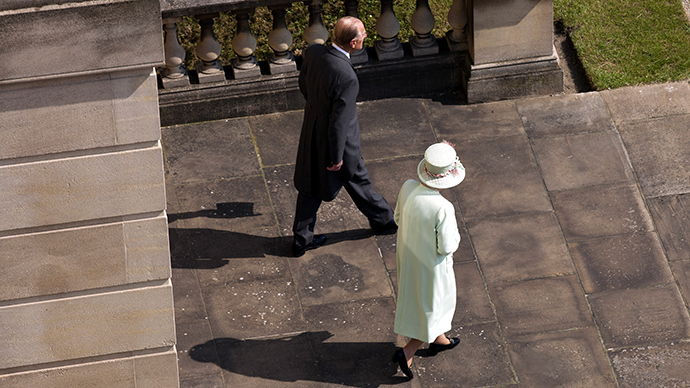 A type of hallucinogenic fungus, or magic mushroom, has been discovered growing in the private gardens of Buckingham Palace.
The Amanita muscaria, known as fly agaric or fly mushroom, was identified during filming in Queen Elizabeth II's garden for a television show.
Presenter and celebrity gardener Alan Titchmarsh said he found the hallucinogenic mushrooms nestling in the palace grounds. He was filming 'The Queen's Garden' for ITV, set to be screened this Christmas.
"That was a surprise but it shows just how varied the species are," Titchmarsh told the Sun. "I won't be eating any of that," he added.
The red and white-headed toadstool is thought to have grown naturally in the palace grounds.
READ MORE:Groovy, baby! Magic mushrooms & LSD can cure depression – study
This type of fungi is not a popular type for recreational use because of its depressant qualities. Much smaller psilocybin mushrooms are the ones people pick and use for their hallucinogenic properties.
A Buckingham Palace spokesperson said: "There are several hundred fungi species in the palace garden, including a small number of naturally occurring fly agaric mushrooms.
"As the program explains, they are beneficial to trees, increasing their ability to take in nutrients."
The mushrooms also provide food for flies and a breeding site for beetles, but are considered harmful to humans.
The Buckingham Palace spokesman also told the Sun: "For the avoidance of doubt, fungi from the garden are not used in the palace kitchens."