Man jailed for 16 months for attacking MP George Galloway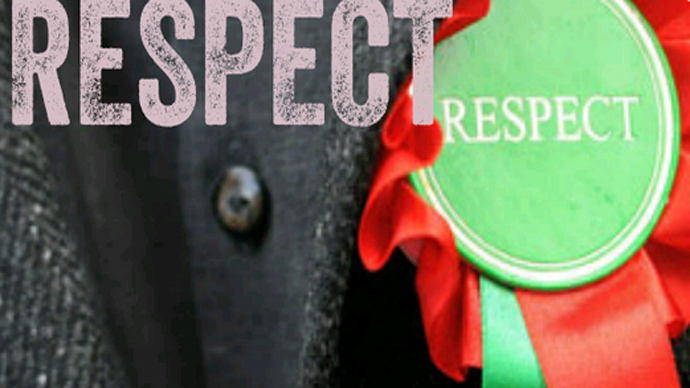 A British convert to Judaism who assaulted Respect MP George Galloway over his pro-Palestinian stance, leaving him with cuts and bruises and calling him an "anti-Semitic little man," has been jailed for 16 months.
Galloway was beaten up by Neil Masterson in Noting Hill on August 29 in the wake of the conflict in Gaza. Galloway suffered serious injuries and believes he may have been knifed if Masterson had been armed.
The prisoner who attacked me in the street has been sentenced to 16months in prison. Upon his release he is going to live in Israel...

— George Galloway (@georgegalloway) December 11, 2014
"It's very painful to walk, to move, even to speak because I sustained a dislocated jaw, quite bad head injuries and very badly cracked ribs," Galloway said just after he was released from hospital.

The defendant admitted assaulting Galloway and told the court that he had felt "morally justified" in attacking the MP, as he is a "Nazi."
Neil Masterson, jailed for 16 months 4 savage beating of MP @georgegalloway, was ex-Tory Central Office volunteer pic.twitter.com/QJ8YKRMGKs BDS

— Feridoun (@iranazadorg) December 11, 2014
Masterson, 39, was wearing a pink t-shirt with an Israel Defense Forces logo when he attacked Galloway as he was posing with a Moroccan doctor by his car on Goldborne Road.

The judge summing up the case said that Masterson's loathing of Galloway was shown through what he said during the attack, as well as afterwards during interviews, and the physical attack itself.

"While you are no longer facing a change of religiously aggravated assault, it would be unreal to ignore that the motivation for this was your profound hostility to Mr Galloway's views," said Aidan Marron QC.
READ MORE: 'I want to cut your throat': Galloway beaten by pro-Israeli fanatic for Gaza views
The incident was not condemned or commented on by a single mainstream politician, although Peter Oborne, a writer for the Conservative leaning Telegraph, noted that "if this can happen to Galloway, it can happen to anyone."

Prior to the attack, Galloway had declared his Bradford constituency as an "Israel-free zone," with the MP urging people not to buy Israeli goods or services.

Galloway's comment came after Israel's bloody campaign in Gaza, which killed almost 2,200 Gazans and decimated virtually all infrastructure on the small strip of land.

In defense of his stance, he said that he separated the people from the regime, adding that many Jews are against what Israel is doing, while many non-Jews support it.