​Do they know it's Christmas? Thousands of UK families face winter of poverty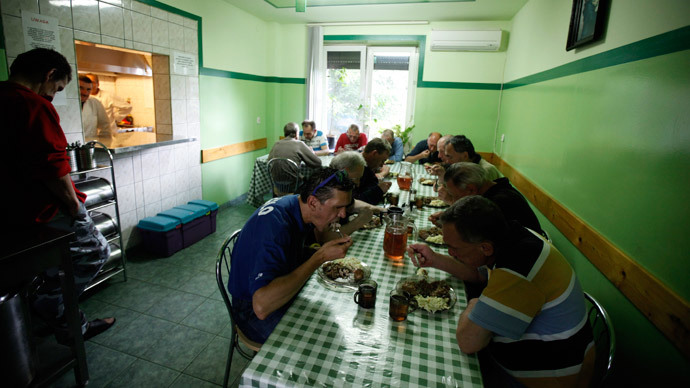 Thousands of British families will be dependent on handouts and charity this Christmas as rates of poverty in the UK continue to soar.
At a time when real wages remain stagnant for most of the UK's lowest paid, it is estimated more than 2,000 working families will find themselves in need of assistance from voluntary organizations for food and other necessities.
According to a feature report published in the Guardian on Wednesday, around 4,500 children will also require assistance as a result of severe poverty.
This follows research from the Joseph Rowntree Foundation (JRF) showing around half of all people in poverty come from working families, not the welfare dependent.
"People are not working as many hours as they need to, or are not paid enough per hour, to enable them to lift their families out of poverty," said New Policy Institute director Tom MacInnes.
MacInnes added that low pay, changing working hours and an increasing number of people working part-time all contributed to overall poverty in the UK.
Meanwhile, the all-party parliamentary group into hunger and food poverty reported earlier this week that sanctions to benefit payments and low real term wages were forcing more British people to rely on food banks.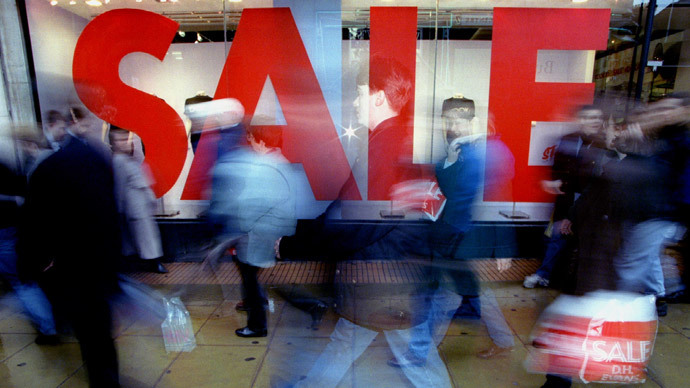 31-year-old Rebecca Daly, interviewed by the Guardian, said her living costs meant she could not afford to buy her children Christmas presents, and that she would often turn down the heating in her home to save money.
"I've just received a gas bill for £148 and I know there will be another one for the electricity arriving any day. Then the kids tell me about the toys and clothes they want for Christmas, it's so hard when you know you can't afford it," she said.
The charity Kind, set up to help the disabled and vulnerable in Merseyside, expects to send out more than 1,600 packages to deprived people this Christmas. London based children's charity, Kids Company, is expected to hand out over 12,000 food packages in the coming weeks. The organization says this represents a 200 percent increase since 2012.
The Trussell Trust, the UK's largest provider of foodbanks, also warned that they would face increasing pressure as more Britons become dependent on their support over Christmas.
"Increasingly, people surviving on low incomes are living on a financial knife-edge," said Trussell Trust chief executive David McAuley.
"For thousands of families, Christmas Day will not be about feasting and presents, it will be a struggle to put food on the table and there will be some children who wake up to no presents at all."