Serco renews Yarl's Wood prison contract, govt overlooks sexual misconduct claims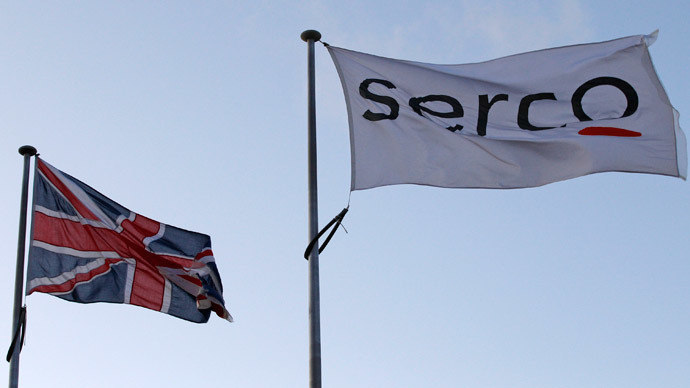 A Serco immigration detention center where two staff members were fired for alleged sexual misconduct has been awarded a renewed £70 million contract by the British government.
Yarl's Wood in Bedfordshire has been the subject of heated criticism by human rights activists amid damning reports of women being detained for prolonged periods, sexual misconduct by prison staff, and pregnant women being held without reasonable justification.
Despite these allegations, Britain's Home Office has officially awarded Serco the lucrative contract to manage the immigration prison for another eight years.
How does renewing #Serco#YarlsWood contract comply with @foreignoffice@bisgovuk Business & HRs Action Plan? @refugeecouncil@4refugeewomen

— Julia Thrul (@c_g_citizen) November 24, 2014
In 2013, two staff members based at Yarl's Wood were sacked for indulging in sexual acts with a prisoner at the center, while another employee was fired for failing to take action when the detainee reported the men's misconduct.
Serco was appointed to run the center, which houses 410 detainees, in 2007.
Commenting on the newly brokered contract, a Home Office spokesman confirmed: "Serco Ltd will continue to manage Yarl's Wood Immigration Removal Centre on behalf of the Home Office."
The spokesman said Serco had emerged at the end of a comprehensive re-tendering process "as the preferred contractor."
"Serco's bid demonstrated that its offer was the best in meeting quality and cost criteria and providing value for money for the taxpayer," he added.
Previously this year, a United Nation's investigator was prevented from entering the controversial immigration center following repeated requests to do so. While the facility holds predominantly adult females, it is also occupied by a select group of families.
Investigations conducted by prison inspectors found many women were detained for an unnecessarily long period, with one being held for close to four years.
Probes also indicated pregnant women had been imprisoned in Yarl's Wood without sufficient evidence or exceptional circumstances. One of these women was reportedly admitted to hospital on two separate occasions for pregnancy-related health issues.
Last year, another woman - likely a victim of human trafficking - was taken from a brothel and transferred to the detention center, without notifying the state's human trafficking referral scheme about her case. Serco was required to do so under UK regulations.