Cash for contacts: Tony Blair's illicit Saudi oil dealings spark outrage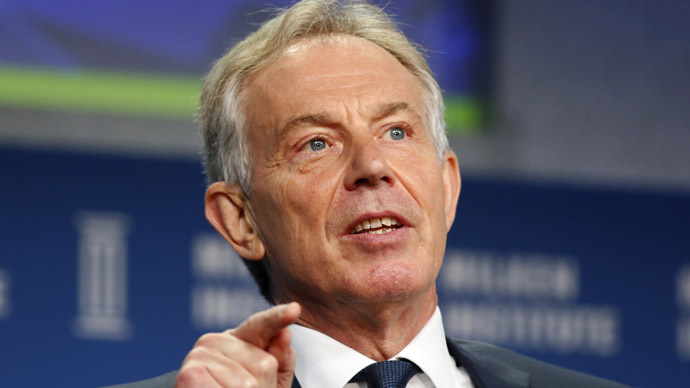 Former UK Prime Minister Tony Blair has signed a multimillion pound contract with a Saudi Arabian oil company to broker secret deals on the firm's behalf with Chinese state officials, it has emerged.
Tony Blair Associates, an umbrella company owned by the former Labour leader, now a Middle East envoy, agreed in November 2010 to organize deals between oil company PetroSaudi and elite Chinese officials, a leaked contract seen by The Sunday Times suggests.
The deals were to be arranged during Blair's visit to the Chinese capital of Beijing in November that year.
While the contract was in place, PetroSaudi reportedly paid Bair £41,000 a month to carry out these duties, and added a lucrative 2 percent cut of each successfully orchestrated agreement to the former prime minister's paycheck.
PetroSaudi was reportedly informed it could not reveal Blair's role in the business arrangement without permission. Despite the firm's insistence the deal would remain shrouded in secrecy, the contract was leaked.
The disclosure marks the first commercial contract relating to Blair's business deals to be revealed to the public, and provides evidence he is working for a Middle Eastern oil company.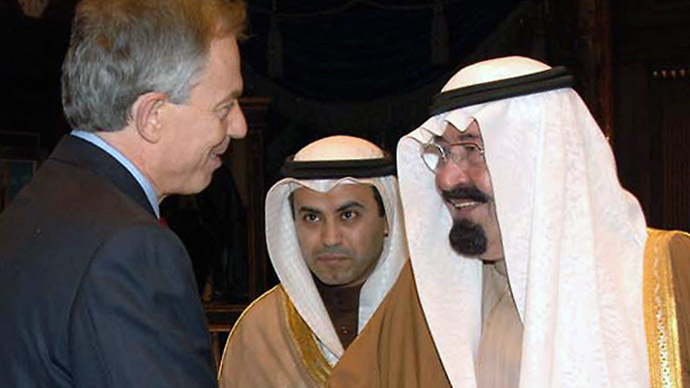 It also raises questions over the former PM's role as Middle East envoy and his personal vested interests in the region. The former Labour leader faces allegations he has deployed contacts gleaned through his diplomatic work in the Middle East for his own personal gain.
The allegations follow Blair's recent quashing of a Serious Fraud Office investigation into alleged corruption regarding an arms deal with Saudi Arabia.
PetrolSaudi, conveniently registered in the Cayman Islands as a means of avoiding a Saudi Arabian 85 percent tax rate, was founded by a son of Saudi King Abdullah and a Saudi businessman.
A senior source based at the oil firm told the Sunday Times that Blair's links to the Middle East run deep. Referencing the leaked contract, the source said the firm knows a lot of similar people to Blair who put the company in touch with him.
"It was a confidential engagement to help us develop business in China," the source added.
The leaked contract, obtained by the Sunday Times, reveals Blair's umbrella firm was hired by PetroSaudi to source new investment opportunities.
Central to the agreement was the condition Blair would make "introductions to the senior political leadership, industrial policymakers, corporate entities and other persons in China" deemed to be "relevant to PetroSaudi's international strategy."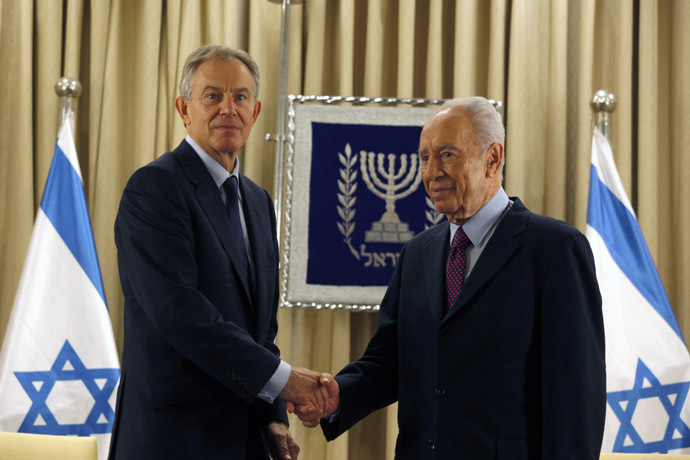 Following revelations surrounding the covert deal, Oliver Miles, a former UK ambassador to Libya who has called for Blair to be removed from his role as Middle East peace envoy, said he should disclose his financial interests in the region.
In June, a campaign calling for Blair's Middle East envoy role to be relinquished gathered momentum following the former PM's efforts to shun responsibility for the ongoing crisis in Iraq.
A letter, signed by multiple high profile political UK figures, warned Britain's 2003 invasion of Iraq led to the rise of "fundamentalist terrorism in a land where none existed previously."
Signatories of the letter, including former Libya envoy Miles, Blair's former ambassador to Iran, Sir Richard Dalton, former London mayor Ken Livingstone and human rights barrister Michael Mansfield QC, denounced the Blair's accomplishments as Middle East envoy as "negligible."
Probed on the leaked contract between Tony Blair Associates and PetrolSaudi, Blair's office told The Sunday Times that his work for the oil company was only "for a period of months" and had nothing to do with the Middle East.
You can share this story on social media: