Remembrance charity ball sponsored by Lockheed, veterans and activists outraged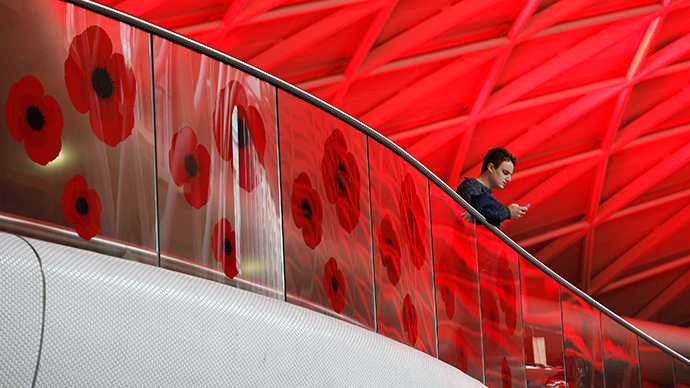 Anti-war activists have criticized the Royal British Legion for its decision to allow one of the world's largest defense contractors to sponsor its annual 'Poppyrocks Ball'.
Groups including the Stop the War coalition, alongside prominent UK journalists, expressed anger and discomfort after noting that the ball, which is hosted as a charity event by the Royal British Legion, was this year being sponsored by defense conglomerate Lockheed Martin, which has helped develop warheads and ballistic missiles.
The ball, which was held last week in the prestigious HAC in the City of London, is hosted to raise money and awareness for the Royal British Legion, which "helps the whole Armed Forces community through welfare, comradeship and representation."
According to the Poppyrocks ball website, the event was organized by the Royal British Legion Young Professionals Branch, an organization to "educate and encourage" 18-40 year olds to donate to the charity.
The charity are also considered to be the UK's "custodian of Remembrance." Their duties include coordinating the Poppy Appeal, an initiative designed to commemorate fallen and serving soldiers, and raise money to assist returning servicemen and their families.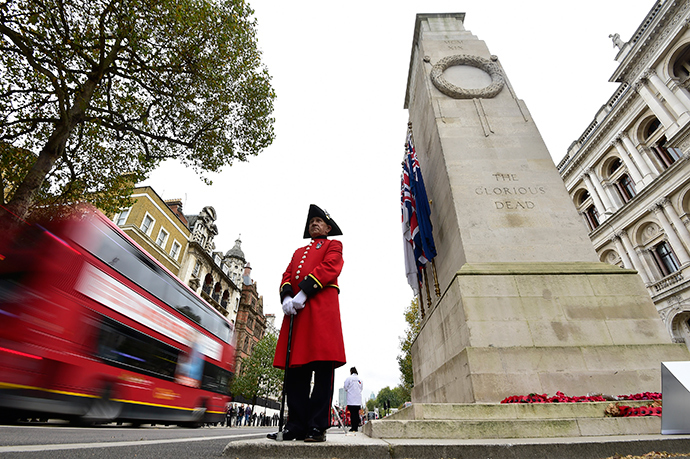 —
Earlier this month, Lockheed Martin, which has helped to produce the UK's Trident weapons system, said it was "thrilled" to be the sponsor of the ball, especially as 2014 marked the centenary of the First World War.
"We owe a great deal to those who have given so much themselves and our company strives to serve and honor those who have served us," Lockheed Martin Chief Executive Stephen Ball Said.
While the Royal British Legion has said that the traditional paper red and green poppies were about "remembrance and hope" and not a show of support for war, religion or politics, other groups have been critical about what is represents.
"While many people wear [poppies] to remember the people who have died in wars, they are also being used to promote arms companies and the organizations they are associated with," Lindsey German, convener of the Stop the War Coalition told RT.
"The relationship only results in promoting current and future wars," she added.
Guardian columnist George Monbiot also expressed discomfort with the RBL's choice of sponsor.
"It turns out that @PoppyLegion strongly linked to arms trade. Until now I've bought a poppy every year. No longer," he tweeted.
It turns out that @PoppyLegion strongly linked to the arms trade. http://t.co/k9oxznIWUg Until now I've bought a poppy every year. No longer

— GeorgeMonbiot (@GeorgeMonbiot) November 7, 2014
The statement comes as Britain prepares to mark Remembrance Day services this Sunday, "to commemorate the contribution of British and Commonwealth military and civilian servicemen and women in the two World Wars and later conflicts."
You can share this story on social media: