'Protect megafauna': Call to save sea life in UK waters from overfishing, pollution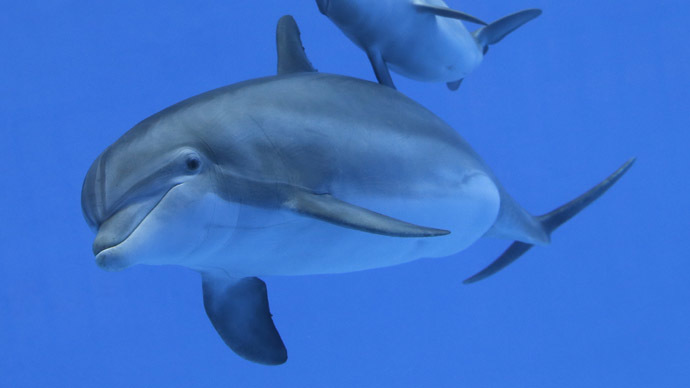 Dolphins, basking sharks and whales living off the British coast need to be legally protected from overfishing, pollution and marine development, conservationists warned.
The Wildlife Trusts, made up of the 47 individual Wildlife Trusts across the UK, want 17 British sites to be protected to preserve marine life.
Marine wildlife gather at these hotspots to feed, breed and raise their young. Campaigners argue that the "marine megafauna" depend on these habitats.
British waters are home to around 29 species of whale, dolphin, porpoise and the world's second-largest shark, the basking shark. Harbour porpoises, common and bottlenose dolphins, humpback whales, killer whales and sperm whales can also all be found off British shores.
The trust said such megafauna is at risk from a rise in the number of wildlife-watching boats, offshore wind farm construction and fishing nets around British shores.
Joan Edwards, the Wildlife Trusts' head of living seas, warned there is still a significant job to do to protect the British marine megafauna, because its whales, dolphins, porpoises and basking sharks are still under threat.
"Many are suffering from the impacts of fishing, whether direct or indirect, increased boat traffic, marine developments and the more persistent effects of pollution – many substances bio-accumulate and affect generations of animals and overall population health," Edwards said.
"Not all of these impacts can be mitigated by spatial protection measures alone but, by designating areas of the sea which are known hotspots, we can provide safe havens for these species and some impacts can be limited or removed altogether."
However, a spokesperson for the Department for Environment, Food & Rural Affairs told BBC News: "We recognize the importance of whales and dolphins. But they can move across large areas of sea, so for this reason Marine Protected Areas may not be the most effective way to protect them."
The spokesperson said efforts should instead be focused on measures such as reducing "by-catch" in fisheries.