​Libyan torture victim wins right to sue British government in open court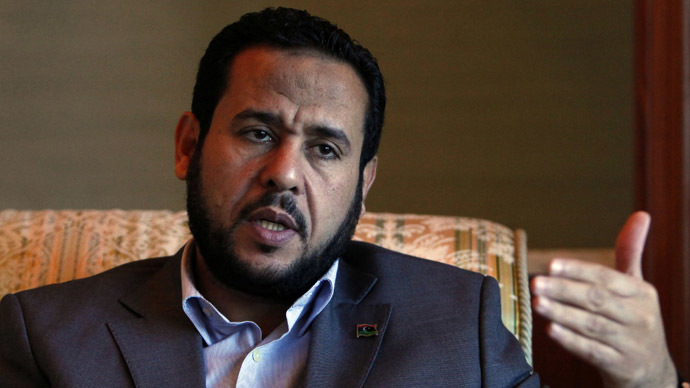 A Libyan exile, who was allegedly tortured with the complicity of the British intelligence services, has won the right to have his case heard in open court, despite government attempts to prevent the case being heard in public.
Abdel Hakim Belhaj, and his wife Fatima Bouchar, accuse the British government of allowing the regime of former Libyan President Muammar Gaddafi to torture them in 2004, with MI6 and former Labour Foreign Secretary Jack Straw complicit in US-led rendition programs.
According to anti-torture charity Reprieve, who are assisting Belhaj and his wife Fatima Boudchar in their legal challenge, Belhaj was tortured both in Libya and a CIA 'blacksite' in Bangkok. Al-Saadi was forced to board a plane in Hong Kong with his wife and four children before facing torture in Libya.
The allegations came to light during the 2011 uprising, in which both men fought with the Libyan Islamic Fighting Group, when documents relating to their transfer were uncovered.
The judgment, made by the Court of Appeal on Thursday, said the case was too "grave" to be heard in secret.
"The stark reality is that unless the English courts are able to exercise jurisdiction in this case, these very grave allegations against the executive will never be subjected to judicial investigation," the statement said.
The judgment represents a major blow to the British government, which has previously denied or downplayed their involvement in joint rendition programs with the US.
The Foreign Office has told the BBC it was "considering" whether to appeal the decision in the Supreme Court, but is yet to take any formal action.
Belhaj, who is currently the leader of the Conservative Islamist al-Watan party in Libya, said he and his wife were "gratified" by the judges' decision. Their torture was "as fresh and as painful for us as if it happened yesterday," they added.
READ MORE:Tortured Libyans allege UK spied on legal talks
The statement follows demands from Belhaj's legal representatives calling on the government to publish secret policies detailing when the communications of lawyers and journalists may have been intercepted.
Responding to the judgment, director of Reprieve Cori Crider said the UK had avoided hearing Belhaj's case for too long, for fear of angering the US.
"The court [judgment] was right: embarrassment is no reason to throw torture victims out of court. The government's dubious and wasteful delay tactics in this case need to end. Enough is enough," she said.
UK ministers have been under significant pressure to unveil the true extent of government involvement in rendition and torture programs, particularly the use of Diego Garcia, a UK 'black site' with no formal jurisdiction, that campaigners say was used to transfer victims to be tortured overseas.
You can share this story on social media: