25 Brits confirmed dead in Syria, as conflict claims another UK citizen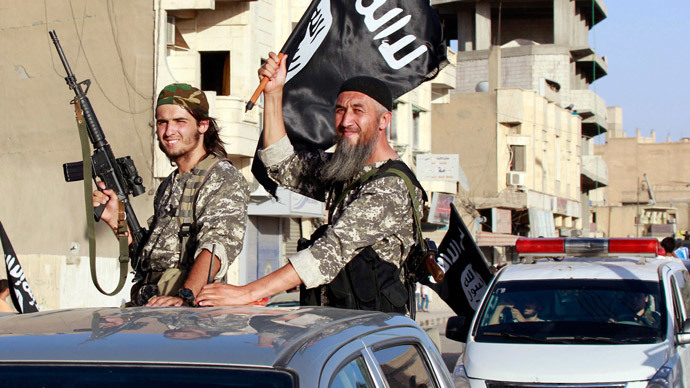 Another Briton has been killed fighting in Syria, months after his brother died in the conflict, reports from the Press Association claim.
Jaffar Deghayes, 17, from Brighton, traveled to war-torn Syria in January, with his brothers Amer, 20, and Abdullah, 18. The brothers are believed to have joined the Al-Nusra Front, an Islamist militia group that is an offshoot of Al-Qaeda.
Jaffar's father, Abubaker Deghayes, told the Press Association of his son's death.
Earlier this year, Abdullah Deghayes was reported to have been killed by a Syrian army sniper in Kassab in northwestern Syria. Following Abdullah's death, Amer and Jaffar were split up from each other when they came under heavy fire from government forces.
"Amer told me Abdullah advanced into territory of the Syrian army then a sniper shot him in the chest. He fell on the ground and looked at the sky and laughed," Abubaker Deghayes said.
"You feel he died a good death as a Muslim. As a martyr, he goes to paradise. But at the same time you feel sad for the loss," he added.
Following the death of Abdullah, Mr Deghayes also said that the danger his sons faced were in part due to the policies of the UK government, who have said they will prosecute anyone who goes to fight abroad. According to Mr. Deghayes, his sons are "not terrorists"but"selfless"boys who wanted to"help defend those who are weak."
Jaffar is the third known Briton from Brighton to have been killed while fighting in Syria. In September, 19-year-old Ibrahim Kamara, who traveled with Jaffar to Syria, was killed by US-led coalition strikes while he was in the Al Qitar compound in Syria.
Jaffar's death marks the 25th known Briton to have died during the conflict in Syria, according to the The International Centre for the Study of Radicalisation, a think tank based in Kings College London.
Around 500 Britons are likely to have traveled to Syria to join militia groups, according to official government estimates, although some predict the number to be far higher.
Earlier this month, another Briton, Omar Hussain, 27, who also traveled to Syria in January, was identified in a video produced by the Islamic State (IS formerly ISIS/ISIL) challenging UK Prime Minister David Cameron to send British ground troops to the region to fight the group.