VIDEO: Police clear #OccupyDemocracy protesters from Parliament Square
Published time: 21 Oct, 2014 10:12
Edited time: 21 Oct, 2014 12:30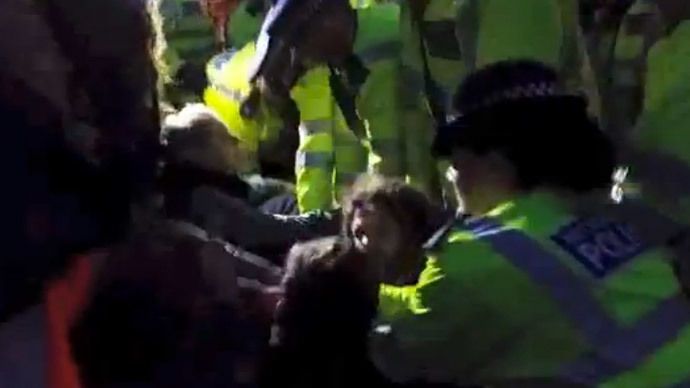 UK police have cleared a fresh Occupy Democracy protest camp from Parliament Square.
Protesters had reoccupied the Square after police cleared the original encampment on Sunday night, in which one man was arrested.
Following two days of peaceful occupation and protest, dubbed the #TarpaulinRevolution and #OccupyTarpaulin on Twitter, over one hundred police officers descended on the group, using force to seize the tarpaulins making up their makeshift camp.
Video agency Ruptly captured Tuesday morning's fresh assault. Watch how events unfolded.