UK troops may train 'moderate' Syrian rebels in ISIS fight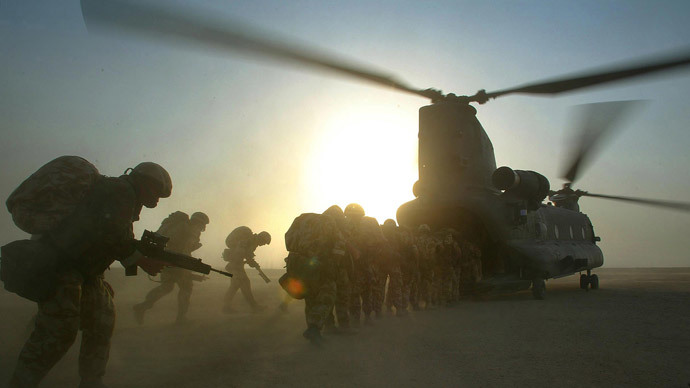 British ministers are considering plans to train 'moderate' Syrian rebels in the fight against the Islamic State (IS/ISIS/ISIL), the UK Defence Secretary Michael Fallon said. Meanwhile, Britain's most senior bishop has called for a "just peace."
Speaking to the BBC, Fallon said UK troops could be deployed to a country neighboring Syria, most likely Jordan, to provide training.
It remains unclear which rebel groups precisely could be suitable for training, or what a British training mission would comprise of. Experts have previously raised concerns over who the appropriately "moderate" rebels are.
The Times reports that UK troops would work with moderate anti-Assad fighters and that the British effort will be more focused on the Syrian opposition than on the Iraqi army and the Kurdish Peshmerga.
The US is also leading an effort to build a 15,000-strong Syrian force to fight the militants, the Times reports. Details of training and advisory missions are yet to be outlined.
On Monday, Foreign Secretary Philip Hammond announced the UK will provide bomb disposal training for up to 18 Kurdish Peshmerga fighters during a four-week course in Arbil, the capital of the semi-autonomous Kurdish north of Iraq.
READ MORE:Bomb disposal training for Kurdish fighters – UK Foreign Sec
Explosive Risk Management, a British company, will train fighters to counter the threat of Improvised Explosive Devices (IEDs). The program will cost around £230,000, The Times reports.
"Given the scale of the threat faced from IEDs, this assistance could prove lifesaving for the Peshmerga forces and civilians, and serves as one small but vital part in the package of support being provided by the UK to Iraq," Hammond said.
In a specialized mission, 12 British soldiers are already training Kurdish fighters in Iraq on how to use UK-supplied heavy machine guns.
The US is heading the military campaign against the Islamic State, which has seized large swathes of Syria and northern Iraq and established a self-proclaimed caliphate. While the US is launching air strikes in Syria and Iraq, the UK has so far only agreed to strike IS targets in Iraq.
Susan Rice, the US National Security Adviser, recently announced that Turkey had agreed to allow the US to train Syrian rebels on its soil, although Turkish officials now deny this.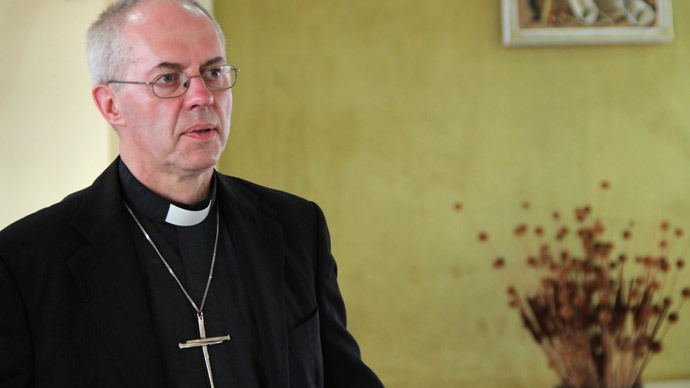 Fallon's remarks come as Archbishop of Canterbury Justin Welby said airstrikes alone will not defeat IS militants and questioned the approach's long-term effect.
The current situation is "a terrible mix of ethnicity, economics, social unrest, injustice between rich and poor, limited access to resources, historic hatreds, post-colonial conflict and more – which need to be tackled ideologically," Justin Welby said in an article for Prospect Magazine.
The Archbishop further argues that any approach taken to fight against IS must be "global, holistic, and determined over the long term" to establish a "just peace."
He said Muslim leaders should continue to firmly reject extremism, adding that Christians should be clear about the aim of peace and the need for working together. Young people most of all should be prevented from being lured into becoming religious warriors, he said.
You can share this story on social media: