'Why a one-way bet?' UKIP donor calls for English independence from UK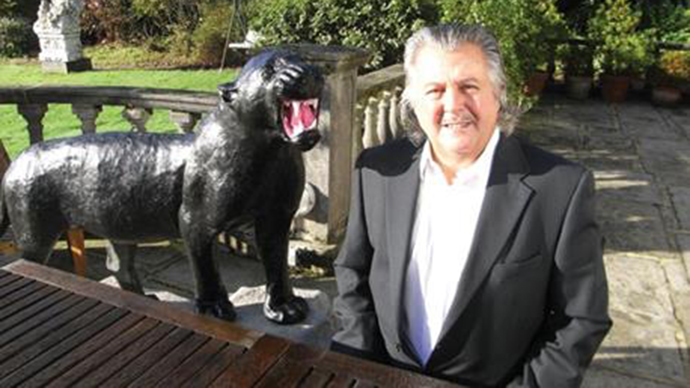 A UKIP donor has called for an English referendum on ejecting 'malcontent' Scotland, Wales and Northern Ireland from the UK. UKIP leader Nigel Farage has demanded a "federal future" for Britain.
Property investor Andrew Perloff, chairman of Hertfordshire-based real estate firm Panther Securities, said Scotland's rejection of independence came as no surprise given that UK taxpayers "contribute £1,600 per year per person ... to these malcontents".
The 'Barnett Formula' is a wealth distribution method whereby UK taxpayers spend £1,600 more on every Scot than on every English person.
Under the heading "chairman's ramblings" in Panther Securities' interim results, Perloff said: "We have just had the result of the Scottish referendum which appears as a resounding Yes to the union 55 percent in favour to 45 percent against.
"I do not know why the result would have been in doubt. Why would any faction of a social club resign when all the other members contribute £1,600 per year per person to their particular faction and have been further browbeaten to offer further incentives to these malcontents?
"Perhaps now the English can have a referendum as to whether we wish to keep the Scots in and whilst we are at it, the Irish and Welsh as well! Why should the Scots have a one-way bet?" Perloff asked.
Panther Securities, which recorded pre-tax profits of £3,235,000 in the six months to June, has donated £17,500 to Farage's UKIP.
Farage wrote to 59 Scottish MPs in the wake of the Scottish referendum demanding they immediately give up their right to debate or vote on devolved English issues in Westminster. If Scots want more autonomy, then they shouldn't be making England's decisions, he says.
"We've had a lot from Scotland but the tail cannot go on wagging the dog any longer," Farage told the BBC.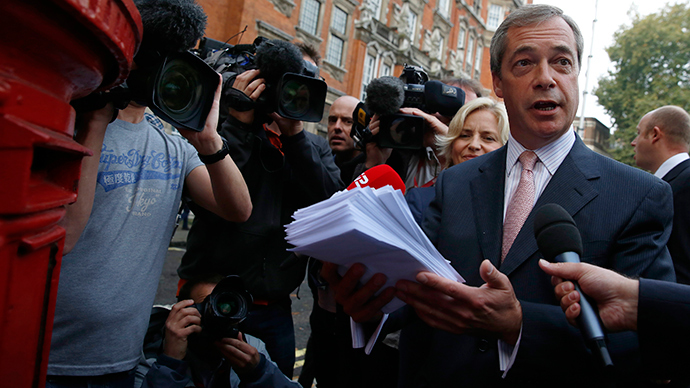 The UKIP leader, and a number of Tory backbenchers, have accused Prime Minister David Cameron of ignoring England to appease the Scots, who are keen to see promises made during the referendum campaign fulfilled.
All three major parties have agreed to grant Scotland more authority over issues including welfare spending and setting its out levels of tax-decisions currently in the hands of the politicians in Westminster.
"Throughout this whole devolution period [England] really have been the poor relation, we've been ignored," said Farage, accusing Westminster leaders of "panicking" in the lead up last week's referendum.
Farage told LBC Radio listeners this week there needed to be a constitutional convention to work out a "federal future" for the country.
He called for "a fair proper way to have a federal United Kingdom, where all four parts of the country are happy that they've got a fair deal."
In a column published in the Sun, he said more Scottish power would breed resentment. "English people have been suckers for too long," because English taxes "inordinately" benefit Scotland, he argued.
You can share this story on social media: