'Westminster isn't working for Wales': Welsh join Scots in call for more powers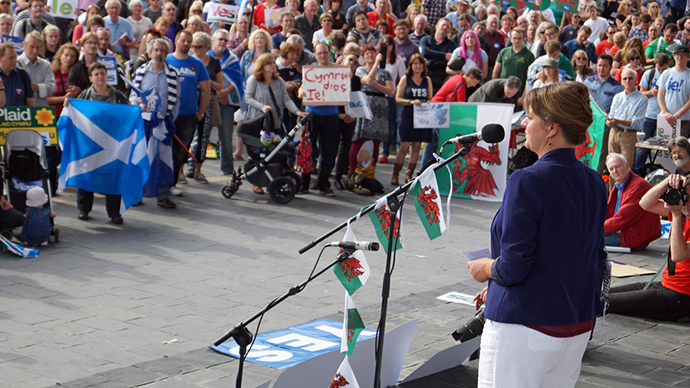 Forty-nine percent of Welsh citizens are demanding the same devolved powers currently offered to Scotland following last week's referendum. But a new poll shows support for Welsh independence has dropped to its lowest level.
Leanne Wood, leader of Welsh nationalist party Plaid Cymru, said the current Wales Bill should be redrawn and that a new one should be introduced alongside the revised Scotland Bill.
"It would be unthinkable and unacceptable if MPs voted for substantial new powers for Scotland whilst also voting on a second rate bill for Wales," Wood said in a party statement.
"If our devolution journey has taught us anything it is that piecemeal, incremental change in our settlement leads to unsatisfactory outcomes for the people of Wales," she said. "The Wales Bill is already inadequate and it would be insulting for its inadequacy to be further highlighted by new arrangements for Scotland."
In the run up to the September 18 Scottish referendum, polls indicated a spike in Welsh support for an independent Wales. However, in the days following the referendum, fresh poll data suggests fewer Welsh citizens than ever support a split with the UK.
Wednesday's survey by ICM for BBC Wales, which polled 1,006 adults from September 19-22, found only 3 percent of Welsh citizens surveyed wanted independence.
But the survey found that 49 percent back more powers for the Welsh Assembly, while 12 percent want the assembly completely abolished.
The result contrasts with a separate poll for ITV Cymru Wales and Cardiff University published on September 15, during the Scottish #indyref campaign, which found support for Welsh independence stood at 17 percent, with 70 percent against.
By contrast, rather than killing nationalist sentiment in Scotland, the referendum defeat has provoked a massive membership boost for Alex Salmond's Scottish National Party.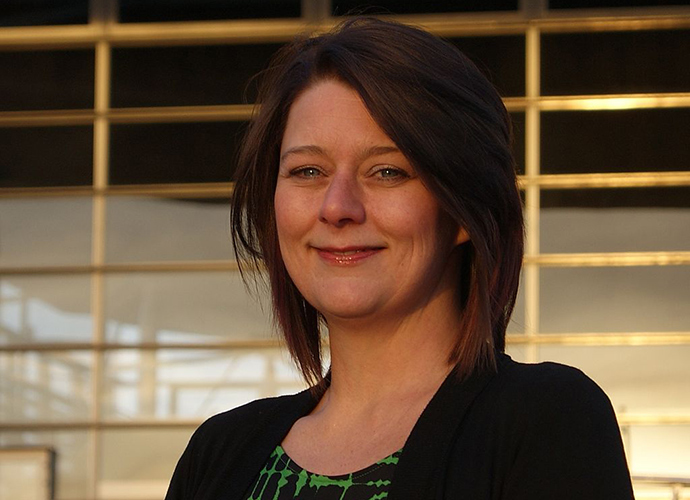 Responding to Wednesday's ICM poll, Plaid Cymru Shadow Economy Minister, Rhun ap Iorwerth, said the poll showed significant support for ensuring "more decisions about Wales are made in Wales," and said "the status quo is no longer an option".
"Plaid Cymru has long argued that the decisions that directly affect people's lives should be taken as close to them as possible, and it is clear that voters here agree with us," ap Iorwerth told RT.
"Only yesterday the party published its proposals for ensuring that Wales has the same powers that are being offered to Scotland in areas such as policing, our natural resources, energy as well as more control over the levers which shape our economy," he said. "The state of our economy demonstrates clearly that Westminster isn't working for Wales which is why Plaid Cymru has clear proposals to create more jobs, improve public services and to invest in our infrastructure."
Speaking to the BBC on Wednesday, Plaid Cymru leader Wood said she was not surprised to see such small support for an independent Wales, blaming the "context of the Better Together campaign" and the "unprecedented level of scaremongering" by the British establishment parties during the Scottish referendum campaign.
Wood said she was "encouraged," however, by the growing number of people who support more powers for the National Assembly for Wales.
Prime Minister David Cameron has pledged to link new devolved powers to Scotland with plans to address the so-called "West Lothian question", the anomaly whereby Scottish MPs can vote on English-only matters while English MPs have no say on devolved matters in Scotland. Welsh nationalists see this as an opportunity to claw more powers from Westminster.
Meanwhile, Wednesday's poll found growing support for Nigel Farage's UKIP in Wales, capitalising on falling support for the governing coalition parties and weakening of traditional Labour Party electoral strongholds.
UKIP support is up 7 points at 14 percent compared with a BBC poll in March, while Labour is down 4 points at 38 percent, and the Conservatives are down 1 on 23 percent. Plaid Cymru are down 1 on 13 percent and the Liberal Democrats down 2 points on 7 percent.
While UKIP are unlikely to take a seat, their rise could have an impact on key marginals.
You can share this story on social media: