Rally in London to demand permanent lifting of Gaza blockade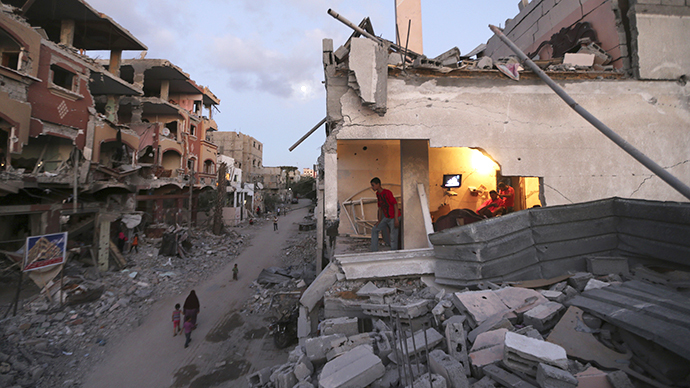 The Palestine Solidarity Campaign urged Gaza supporters to call on MPs to take action for Palestinian human rights and to demand an end to the blockade of Gaza.
The group announced hundreds of supporters would gather at the Parliament "to call on MPs to take action for Palestinian human rights and against ethnic cleansing and racism."
Following the lobby, a mass rally will be held at the House of Commons in London later on Tuesday.
They will demand free movement for all people, goods and humanitarian aid in Gaza, an end to the arms trade and all military-industrial collaboration with Israel, and "sanctions against Israel until they abide by international and human rights law."
The ongoing blockade of Gaza began in 2007, with Israel saying it was a security measure taken in response to the Battle of Gaza, in which Hamas militarily defeated Fatah.
In line with the blockade, Israel restricts Palestinians freedom of movement and restricts most exports and imports into Gaza. Critics have called it a form of collective punishment.
"Palestinian human rights continue to be violated by the Israeli government, every minute, every hour, every day," the Palestine Solidarity Campaign said. It argues that the only way Israel will lift the blockade is through international pressure.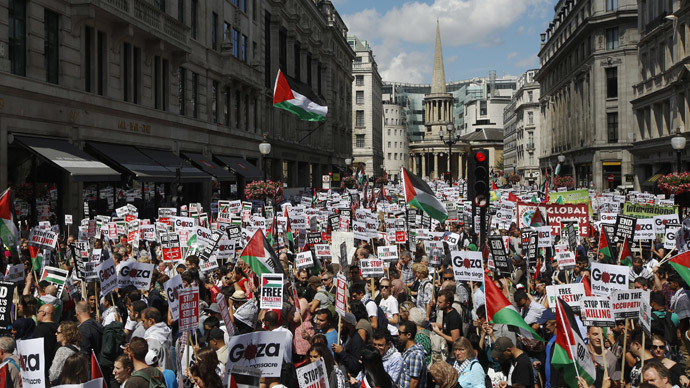 Twelve licenses for British companies to sell arms to Israel will be suspended if fresh hostilities break out in Gaza, the UK government announced last month. However, a few days later military action was resumed, yet there has not been an update as to whether these licenses were suspended.
Last month, tens of thousands of people took to the streets in Britain and in several other cities around the world to call for an end to Israeli military action in Gaza.
The seven-week-long military operation killed more than 2,100 Palestinians in Gaza and 72 people in Israel. Nine previous ceasefires have come and gone since Israel's offensive against Hamas began on July 8 until an open-ended ceasefire was agreed between Hamas and Israel on August 27.
Hamas and Israel are scheduled to resume indirect negotiations in the coming weeks to finalize truce terms, including Hamas' demands that Israel and Egypt fully lift their blockades of Gaza and Israel's demand that Hamas disarm.
You can share this story on social media: