Nuclear costs Britain a bomb? Cleanup bill reportedly spikes by £6 billion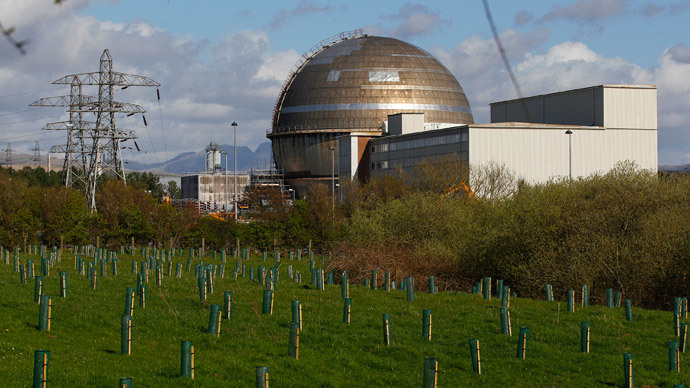 The cost of decommissioning Britain's nuclear sites, and particularly the Sellafield complex, has increased by billions of pounds. Both regulators and the government are accused of incompetence by anti-nuclear campaigners and union leaders.
The estimated cost of decommissioning the UK's nuclear legacy over the next century has rocketed from £63.8 billion ($104.1 billion) two years ago to £69.8 billion ($113.9 billion) by Sunday, with even more increases predicted in the coming years, reports The Independent.
Most of the cost increases are down to the troubled Sellafield facility in Cumbria, which is one of the world's most contaminated nuclear sites, and, due to its cramped area, it's also one of the most difficult to clean up.
Despite being accused of chronic mismanagement, Nuclear Management Partners (NMP), a private sector consortium led by the Californian engineering giant, the URS Corporation, was awarded another five-year extension to run decommissioning at Sellafield by the Nuclear Decommissioning Authority (NDA).
NMP had been accused of numerous delays and cost overruns at Sellefield, including the construction of a storage facility for radioactive sludge.
Following a series of letters from the head of the NDA, John Clark, demanding "improved performance," NMP's chairman Tom Zarges was forced to apologize for his team's performance since it took over the site in 2009. A National Audit Office report in 2012 also warned that there has been "historic neglect" in the decommissioning project at Sellafield.
Now anti-nuclear campaigners and union leaders are up in arms about anther increase in costs, which was highlighted in a report by the Office for Budget Responsibility.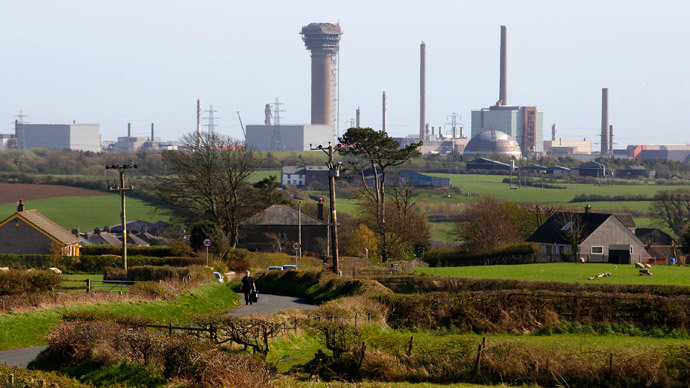 The GMB Union's national secretary for energy Garry Smith said "the blame lies at the door of the government."
"Is this a genuine increase in costs? Or is this an issue with the private contractor? This again raises questions over why the Secretary of State for Energy approved renewal of NMP's contract," said Smith.
Chris Leslie, a spokesman for the Labour Treasury, said that Tory infighting over other issues, such as gay marriage and Europe, had contributed to the mismanagement of public projects.
Leslie said that a Treasury decision to cut the NDA's budget after it took power in 2010 hurt its ability to oversee progress at Sellafield.
"This is extraordinary waste, which ministers must explain. Not only have ministers signed off huge rewards for failure, but delays in projects are pushing up costs astronomically at a time when families are struggling to make ends meet.
"There are now serious questions over the safety of some Sellafield sites and the storage of waste, but also [over] how government incompetence has allowed billions to fall through the net," he told The Independent.
But an NDA spokesman defended the figures, alluding to the massive scale of work that needs to be carried out at Sellafield.
"This figure is the long-term financial position for well over a century, it's not like the immediate costs have gone up. As we examine more and more of Sellafield, we find more and more work to do," they said.
Dr. David Lowry, an independent nuclear research consultant, struck a more conciliatory note saying that while management was "probably incompetent" it was also "probably true" that NMP were finding more and more issues to deal with.
"That's the thing with nuclear, the price always goes up," he told The Independent on Sunday.
A spokesman for the Department of Energy said that cost overruns are bound to be an issue in a project of such complexity spanning over 120 years.
You can share this story on social media: