'Not an amnesty': IRA terror suspects will lose immunity from prosecution
Published time: 3 Sep, 2014 13:50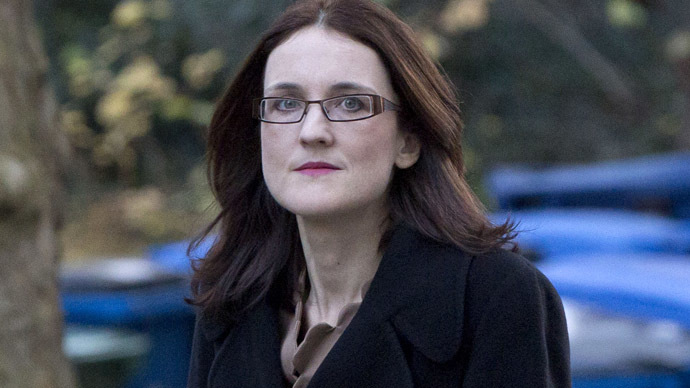 Suspected IRA terrorists will be warned that letters offering them immunity from criminal prosecution are invalid, after government admissions of mistaken amnesties caused outrage among victims' families.
Sent to those suspected of offences committed before the Good Friday Agreement of 1988, the so-called 'comfort letters' were delivered to some 200 suspects. The letters told them they were unlikely to face prosecution unless new evidence was found against them.
Secretary of State for Northern Ireland, Theresa Villiers, will have new letters sent out informing suspects they could face prosecution if police have enough evidence to pursue charges.
A review into a mistakenly sent letter, led by Lady Justice Hallett in July, found systematic errors in the way 'comfort letters' were sent to alleged republican terrorists on the run. Hallett ruled the letters "did not amount to an amnesty."
The families of IRA victims said the letters amounted to a 'get out of jail free card' for John Downey, who was accused of murdering four soldiers in the 1982 Hyde Park bombing. Downey's trial collapsed when it emerged he had mistakenly received one such letter.
Others who wrongly received letters include Rita O'Hare, wanted in connection with attacks on British troops in the early 1970s and who once ran Sinn Féin's Washington office.
Former Sinn Féin MP Owen Carron and two men wanted in connection with the 1996 murder of garda Gerry McCabe in the Irish Republic were also wrongly delivered letters.
The Historical Enquiries branch of the Police Service of Northern Ireland says it will review all cases.
According to The Sunday Telegraph, former Prime Minister Tony Blair could be summoned before Parliament to explain the secret deals he made with Sinn Fein in the latter stages of the peace process.
Villiers, who will appear before the Commons Northern Ireland Committee on Wednesday, will explain that the original letters sent under the On-the-run scheme were never meant to exempt suspects from prosecution.
A government source told the Telegraph: "What the government is determined to do is make sure that nobody in receipt of one of the original letters should be in any doubt that they cannot rely on those letters to protect them from prosecution should new evidence emerge, or a reassessment of existing evidence leads the PSNI and prosecuting authorities to a different conclusion from their original one."
Democratic Unionist Party (DUP) MP, Jeffrey Donaldson, welcomed the decision to rescind the original letters and hoped the families of victims would be able to seek justice.
"It's unacceptable in a democratic society that anyone could be deemed in any sense to be above the law in terms of their involvement in terrorist activity," he told The Belfast Telegraph.
"We hope that the N10 will send out a very clear message that victims are entitled to justice and there is no question of an amnesty being granted for a terrorist crime."