Rotherham child abuse: Crime commissioner urged to resign amid misconduct allegations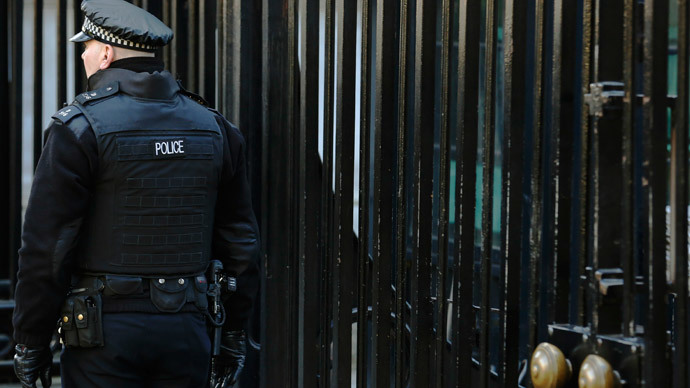 Britain's Home Secretary has been strongly urged to launch a police investigation into South Yorkshire's crime commissioner regarding his failure to act on warnings of widespread child abuse in Rotherham over a prolonged period.
A recent admission by the chairman of South Yorkshire's Police and Crime Panel that commissioner Shaun Wright's position had become "untenable" has compounded concerns that he should be promptly investigated.
Wright served as the cabinet member who presided over child services at Rotherham between 2005 and 2010 – in the midst of a 16-year period in which children in the region suffered widespread sexual exploitation, including trafficking, grooming and gang rape. Yet despite repeated warnings of serious abuse in the area, the then-minister reportedly failed to intervene.
In light of a damning report into the Rotherham child abuse scandal conducted by Professor Alexis Jay, the Labour Party called for Wright's immediate resignation from the organization, threatening to suspend him if he failed to comply. Following the threat, Wright officially withdrew his membership of the party on Wednesday evening.
Why did Labour endorse Shaun Wright at all in 2012 when he'd resigned over failings at child services? #rotherhampic.twitter.com/ZksYXBktjB

— Tim Stanley (@timothy_stanley) August 28, 2014
Wright claims the report into the Rotherham child abuse scandal should have directly named officials responsible for various failings, which rendered vulnerable children powerless in the face of sexual exploitation. But Jay has expressed doubt on the assertion that the crime commissioner was unaware of what was unfolding in the town.
Jay said that part of her mandate was to identify what information was available to "people in positions of influence" throughout that period.
"And there was certainly a very great deal of information available from an early stage; indeed from at least 2001 – both through a youth project which did outreach work with these young victims and children's social care," she said.
Reflecting on his decision to step down from Labour, Wright said in a formal statement that he "entered into public service over 20 years ago to make a positive difference," adding that "protecting vulnerable people" has been his "number one priority as police and crime commissioner for South Yorkshire."
Pressure to step down
Meanwhile, Councilor Wright is also facing increasing pressure to resign from his post as Yorkshire's police and crime commissioner, but has categorically refused to do so. Despite calls for his resignation from the breadth of Westminster's political spectrum, the chairman of South Yorkshire's Police and Crime Panel, Harry Harpham, concedes the body cannot forcibly remove Wright from this position.
"He can only be removed from office by resigning or unless he commits a criminal offence," Harpham told BBC Radio 4's Today program.
Letter going early morning asking Home Secretary to refer my complaint of misconduct in public office (re Rotherham) to another police force

— John Mann MP (@JohnMannMP) August 27, 2014
John Mann, a Labour MP and backbencher, believes Wright should face the charge of misconduct in public office. Mann has written to the home secretary and the police, urging them to launch an investigation into Wright's oversight of child services in Rotherham. Mann also called for other councilors and officers who worked in Rotherham while prolonged sexual exploitation occurred there to be investigated.
In an interview on Sky News, Mann explained that the only way to forcibly remove Wright from his role as crime commissioner was to pursue the charge of misconduct against him.
"If he is charged with misconduct then he can be sacked. It is absurd that the people of South Yorkshire, who would probably - to a man and woman - get rid of him tomorrow, today, yesterday, can't do so. It's an offence to democracy. Nobody wants him in the job," he said.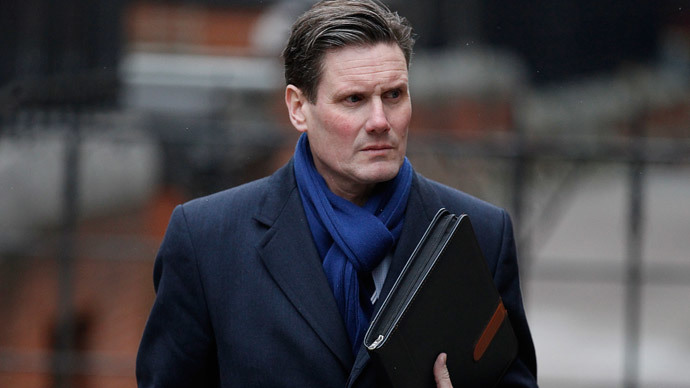 The former director of public prosecutions, Keir Starmer, who currently advises Labour on policies pertaining to justice, has also called for Wright to step down. Offering a measured analysis of events, Starmer told BBC Radio 4, "Where's there's a failure of leadership people ought to go." But he highlighted the scale of this scandal with respect to culpability, emphasizing the issue was partly cultural.
"We are mistaken if we think this is all about a few individuals …There is a cultural issue in relation to vulnerable victims that they are not believed," Starmer said.
Systemic failures
In a public statement issued on Wednesday night, Wright insisted he had taken responsibility for his role in "the collective failures which took place" in Rotherham, and had previously signaled this by resigning from the council four years ago. Wright claimed he has learned from his mistakes, and has "taken that experience to deliver a major transformation in the way South Yorkshire Police deals with horrific crimes such as child sexual exploitation."
Despite this announcement, Britain's shadow policing minister, Jack Dromey, said the crime commissioner should still resign from his post. While Dromey emphasized the government's priority was to support the victims of this horrific abuse and to ensure their aggressors are brought to justice, he added that individuals in positions of authority who "failed to use their power to defend the powerless must be called to account."
Dromey said Wright must step down because the citizens of South Yorkshire have lost faith in him. "Victims will simply not understand if he clings on to office", he added.
Prime Minister David Cameron and Liberal Democrats leader Nick Clegg have joined the chorus of high profile politicians calling for Wright to resign. Clegg accused the South Yorkshire Police, Council and Child Services of blatantly neglecting vulnerable children in the town. These pillars of authority, founded to protect citizens, effectively turned a"blind eye,"he claimed.
Child abuse occurred in Rotherham on a massive scale between 1997 and 2013, with more than 1,400 children suffering varying forms of sexual exploitation. Professor Jay's research revealed children as young as 11 were raped by multiple predators, abducted, trafficked to other UK cities, bullied and beaten.
The report uncovered blatant systemic failures with respect to endemic sexual exploitation in Rotherham. Jay emphasizes local authorities' underplaying of the exploitation, and South Yorkshire Police's inadequate handling of the issue were particularly damaging in this context.
You can share this story on social media: